It's bread time, folks. Recently, one of my coworkers finally got up the courage to try making bread after months of listening to me talk about it, and when he came back to me, it was with, "You were right! It really isn't that hard!" And it's not, because bread is really just three ingredients, all the rest is bonus points, but I know it looks hard, so I'm going to break down how I make my incredible multi-grain bread.
Yeah, that's right, I'm a mastermind in the kitchen. That's why my homemade bread looks like before it's cut, and then again in a store-bought bag because it's the best way to store it, but we'll talk about that too. I'm going to be focusing on this bread because it's the one I make the most, and I can do it without a recipe now, but there are a ton of other amazing breads out there, and once you get the basics down, the rest is gravy!
Tools Needed
We're making a standard 9×5 inch loaf of bread. You will need a loaf pan for this because it won't keep its shape if you just bake it freeform, but they're about $10, and I know we hate Amazon, but that's where I got mine ages ago. I'm sure you could find a similar one at Target, or really just anywhere. You just want 9×5, nonstick (we're using a nonstick spray, but it doesn't hurt to have a solid nonstick pan), and, look, shop responsibly, think about the planet if you can.
Anyway, off my unexpected soap box, I also love this weird ass looking whisk, which I know looks bizarre, but it honestly makes such a difference in all of my baking. Obviously, you can just use a wooden spoon and call it a day, but if you're going to get serious about this, get yourself a Danish dough whisk. And, for bowls, you can just use whatever and throw a tea towel over it, but, eventually, when you've realized you want to become a master, get yourself a wooden proofing basket with a linen cover.
Other than a bowl, whisk/spoon, and loaf pan, the only tools you're going to need are your hands and a rolling pin. I don't have a rolling pin to recommend yet since I haven't gotten one I'll like, but any old rolling pin will do.
Ingredients
Food time! I'll lay out all the ingredients, and then we'll get to the what & how.
BREAD
1/2 cup 10-grain cereal
2 cups boiling water
2 1/4 tsp active dry yeast
4 cups unbleached all-purpose flour
1 tbsp neutral cooking oil
1 tbsp brown sugar
1 1/2 tsp fine salt
You don't have to use 10-grain cereal. I like the 10-grain because there's so much going on, but if all you can find is a 5-grain or something, go for that. I use Bob's Red Mill, and no, it is not regular cereal. You'll probably find it near the oats, and it comes in a little bag. For yeast, those packets at your local grocery store will do just fine, and most come in a 2 1/4 tsp packet. If, eventually, you're looking to have yeast on hand, I recommend getting a hefty amount and storing it in an airtight container in your fridge. I haven't bought yeast in ages because everyone pandemic bought all the normal sizes, so I ended up with a one pound bag, and it's just been hanging out in my fridge forever.
Also, there is a difference between active and instant yeast. I've had issues with instant in the past, so I don't use it, and I don't know if this recipe needs adjusting based on an instant yeast, so just pay attention if that's what you're using. If you're using active, then you're good, carry on.
SEEDS
This is really up to you, but I put seeds inside & outside my bread.
For inside:

1/3 cup pepita seeds
1/3 cup sunflower seeds
2 tbsp hemp seeds

For outside:

2 tbsp flax seed
1 tbsp chia seed
1 tbsp sesame seed
1 tbsp poppy seed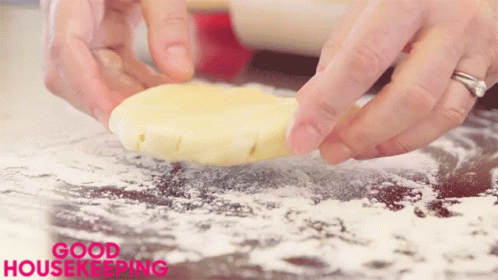 Process
Here we go! Bread time! I promise, it's way easier than you think it is, but bread is also a finnicky substance, so make sure you're following directions and not just winging it. At some point, after a while understanding how bread works, you can start trying out whatever you want, but I recommend sticking to the recipe at the beginning.
Pour 1/2 cup of 10-grain cereal into a mixing bowl. Boil water (more than the 2 cups necessary, you'll need it later), and once you've reached a rolling boil, pour 2 cups over the 10-grain cereal. Let sit for 20-25 minutes until mixture is lukewarm. If your water is too hot, it'll ruin the yeast, and your bread will fail, so don't rush this part. Let the cereal & water sit until it's ready.
Add to cereal & water mixture:
2 1/4 tsp yeast
1 tbsp brown sugar
1 tbsp neutral cooking oil
1 1/2 tsp salt
1 cup flour
There's no rhyme or reason to what you put when, except for the yeast. Put this in first so that it can start having a dance party in the water. Mix everything, and when it's nice and clumpy, start adding the other three cups of flour. Add one at a time, mixing, until your dough is starting to fight back on the fourth one.
Here's where your extra water comes in, as well as trust. Believe in yourself. You can do this. There's no set amount for how much water you're going to need right now. It's about what the dough feels and looks like. Sometimes, like the last time I made bread, I accidentally put too much water in when I was ladling in two cups of boiling, and I didn't need to add any here. Most times, though, when all the flour has been mixed in, my dough is too dry, those last bits of flour aren't making in, and it's just tough to the touch. You want all the flour to mix in, so I recommend adding a little water at a time. Seriously, I add, like, an eighth cup when I do it, just a little at a time until the dough starts to mix together better. You don't want it to be soggy, but not bone dry, either.
Once you're done, throw a tea towel over it, drop the bowl somewhere warm (I just set mine on the inside corner of my counter because there's no draft), and leave it for 15 minutes. Don't peak, it's not doing anything exciting yet.
Use these 15 minutes to make your seed mixture, if you haven't already. I always forget it's something I'm supposed to do, and then remember here. Separate them into inside & outside bowls if you're doing both. Annnnd, time's up, we're back! You absolutely can knead your dough in the bowl, but I like to dump mine out on a board. A cutting board will work fine, though you might fancy yourself a specific bread board at some point. (Mine is literally just a massive square, looks like someone cut it off at Home Depot and called it a day, it's really not fancy at all.) It takes a whole lot more effort to knead in a bowl, too, so I recommend dumping it out onto a cutting board. However, you are going to knead in the bowl for a quick 30 seconds or so, just to collect any of that extra flour still hanging around.
Dusting your kneading surface with flour, and knead for 5 minutes, or until done. This sounds scary, or until done, but we're adding in the seeds at this point, so when your dough starts tearing and the seeds you already kneaded start poking out, you're done. Again, not too tough, but firmly together. Every time you knead, you're adding a new handful of seeds from the inside bowl. I also add a little pinch from the outside bowl, as well, because I use way too many seeds on the outside to actually need that many, and it's just fun to add some little ones in.
To knead, you're going to use the heel of your hand. I tried to find a video to demonstrate this, but I hate literally every kneading video on the first page of results on Youtube because they all make them overly difficult. Okay, you've just flopped your dough out onto the board. Using the heel of your hand, press the dough away from you. I move left to right, and when you're done, take the edge of the right side and fold it over. Spin the dough so the opening of the fold is facing you. Repeat kneading with the heel of your hand, adding seeds as you go. I like to knead a tiny bit, add the seeds, and then knead again, more deeply, so they get pressed in. I honestly have never kneaded for five minutes in my year of baking this bread, but the recipe I originally got called for that, so I used it as a baseline in the beginning. I think, realistically, I knead for about three minutes, sometimes a little more, but I haven't kept time for months now. And, eventually, you won't either!
Now that your bread has been kneaded, either drop it back in your mixing bowl (you can clean it, but I'd honestly say don't because, otherwise, you need to oil the bowl, and that adds unnecessary extra moisture) or into your wooden proofing bowl. Slap a tea towel on it and leave it alone for 1 hour, or until it's doubled(ish) in size. You can peak if you want now because it's going to start rising, and this is the fun part! Just, like, don't stare at it for the whole hour, it's gotta stay under the tea towel to stay warm, and you don't want to disrupt your bread baby from its nap!
Once your hour is up, it's time to roll out the dough. Dust your surface with flour, tip out your dough, and gently press it down a bit. Just make it into a rough square, nothing too crazy, but it'll have ballooned up, and you're just decompressing the air inside a bit. Once ready, dust your rolling pin and stretch it out. For a 9×5 loaf, you want to roll out to 10×20. I eyeball this now, so it's not a 10×20 or your bread is RUINED moment. Just long enough that it'll roll up into a fat little loaf.
When your dough has been rolled out, you're going to roll it back up, jelly roll style. Like you're making cinnamon buns! Roll it away from you until it's log-shaped, and then it's time for the outside seeds. This is where your extra water comes in, too. First, prep your loaf pan by spraying it with a nonstick spray and coating it in seeds. We're also going to put seeds on the bread, so this is just to get maximum coverage.
Lightly brush the rolled dough with water and sprinkle the rest of the seeds on. All sides, and once you're done, you're putting the dough in seam-side down. You'll probably need to tuck your ends in, too, and then squish it down until it's a squat little rectangle. After that, it's time for the bread's second nap, so let it rest for 30 minutes in the loaf pan with a tea towel thrown on top.
And it's baking time! Set your oven to 425° and bake for 40ish minutes. Depending on your oven, you may need somewhere around 5 minutes less or more. Mine bakes for 40 minutes, and that's usually a good benchmark. If, like me, you're going to be afraid until the end of time that your bread is under baked, even after literal months making it, just stick a toothpick in it when you take it out to double check. If there's nothing sticking to the toothpick, you're good!
When it's done, leave it in the loaf pan for a minimum of one hour after you've taken it out and set it on the counter. I bake mine at night and leave it sitting overnight, so I recommend that, but, obviously, that's not always going to be the case. Most baked goods will cool completely in an hour, though, and you can slice after that when you're done, but my anxiety-riddled self likes to let it cool all night. For cutting, I also recommend getting some kind of bread cutter (I just have a manual wooden one with slats for spacing out the slices), but you can free-hand it, too.
And that's bread! If you have any questions, I am always game to talk about bread, so drop it in the comments!