If you're having a moment of double checking your calendar to confirm that it is, in fact, August, I've got some news for you. I celebrate Halloween for eleven months straight with a one-month break in between for Christmas, and this post is actually coming pretty late because I've been highkey stressing about this since about June.
I have no idea what to do for Halloween this year. To add insult to injury, too, I have next to no books to read for Halloween. I am legitimately going to lose my mind.
The books, I can probably take care of. However, I'm going to use this post to do a few things. It's considerably shorter than most of my Wednesday discussion or review posts, but desperate times call for desperate measures! I need your horror recommendations. I'm a big fan of Joe Hill and Madeleine Roux, but that's about where my knowledge of the spooky ends. I don't read a ton of horror because most of it wigs me out, which also makes no sense because I'll shut off all the lights specifically to watch a horror movie and scare myself half to death, so I really want to branch out this year.
What are your favorite horror books?
Come one, come all, I need some help! I am planning on rereading the House of Furies trilogy because it's just so damn amazing. I'm also going to get myself a copy of Mexican Gothic, though I may have to wait to buy it because I'll probably read it as soon as it's within my grasp. I'd love another classic since I read Dracula last year and Frankenstein the year before (don't Dorian Gray me, I've read everything Wilde I can get my hands on). But I've honestly only got, like, a page and a half on my Goodreads of horror books, about one of which I actually own. So, please, recommend away!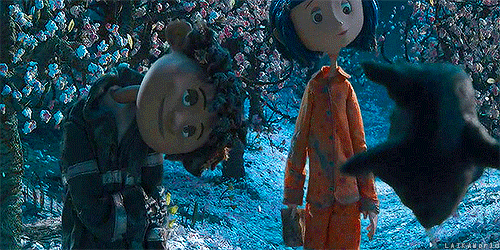 I'm also curious what you'd like to see on the blog for Halloween, though. Last year, I did a virtual tour around Salem, noting all of my favorite businesses, restaurants, and cafés. I also did character spotlights and short stories of all my spooky people and ideas, as well as did TTT topics for books overall, scary movies, non-scary, but still spooky movies, and spooky music overall and soundtracks. Obviously, I don't want to do a repeat of last year, so I've been brewing up some new ones.
I'm thinking about doing an entire Paranormal Activity rewatch because it's one of my favorites, even if it is dumb, and reviewing the whole thing. Maybe discuss why found footage films are so damn good and scary. Chat about witchy stuff! You can see I'm kind of pulling at strings here, and so, I ask of you, from your humble spooky neighborhood witch,
What Halloween posts are you craving?
I know, I know, it feels like it's a million days away, but, truly, it's only a little over two months, and I gotta start planning these things now. Last year, I had my Halloween TBR already scheduled in July! I appreciate any and all help you've got to give, even if it's just a quick "read a Stephen King and stop panicking about stupid things ya dumbass" comment. Though, fair warning, I already have a Stephen King on my TBR.
I beseech thee! What terrors of the night do you love and want to see more of?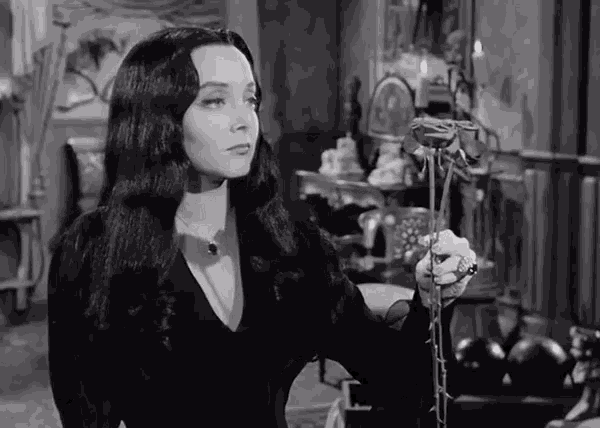 Ohhhhhh, I should totally do a review comparing the different Addams family adaptations!