This week's That Artsy Reader Girl topic is reasons why I love blank, and well, I've been talking a lot about different mythical creatures lately, so it makes sense that my blank is going to be fantasy. It's my favorite genre, and while I mostly stick to writing urban fantasy, high fantasy is where it's at for me in my reading life. More than half of my current owned unread TBR falls under the fantasy umbrella. I honestly can never get enough, even if I'm reading the same kind of tropes and stories over and over again. But why do I love it so much?
dragons
Yes, I did just literally write an entire post on why I love dragons, so I won't go into it a ton here, but if a fantasy book has a dragon, I'm almost guaranteed to read it. They're my favorite mythical creature, and there's literally nothing I don't love about them. The high fantasy adult series that I spent over a decade working on and have since shelved started with somewhere around 20 dragons as important characters, and though that's dropped to, like, 3 or 4 over time to be more realistic, it's always going to include a bunch. There's a surprise dragon in one of my other books because I could not help myself. When given the atmosphere of kings and queens, it's just the way I sway. Dragons are so badass.
Favorite book featuring dragons: Eragon by Christopher Paolini
young, stubborn kings/queens
This is my Achille's heel, guys. Give me a boy/girl who doesn't want to take the throne, and I'm over here giving you five stars immediately. I'm particularly happy about it if they're also a bit of a stubborn ass, and if they hang onto their friends like a lifeline even when they've finally accepted taking the throne. Just, ugh. We so rarely get young kings/queens in fantasy, for some reason. Sure, they're leaders of rebel armies or like misfit crews, but an actual royal with a crown on a throne–that's my jam.
Favorite book featuring young, stubborn kings/queens: Isle of Blood and Stone by Makiia Lucier
found family
Gosh, but who doesn't love found families? This is probably just a reason to love all books, but the thing I particularly love about found families in fantasy books is that there's usually so much chaos going on that whenever the characters have a moment to sit back and just quietly be together destroys me every time. I love siblings, and I don't think we get nearly enough in fantasy, but I am always here for families that found each other.
Favorite book featuring found family: Once & Future by Amy Rose Capetta & Cori McCarthy
magic

An unique magic system is going to get me every time. I don't care what it is–wands, grimoires that turn into demons, multi-sided coats, energy–if it's magic, I'm reading it. And it's so interesting to see what different authors do with their magic systems, how they break and reshape rules.
Favorite book featuring magic: Sorcery of Thorns by Margaret Rogerson
escape
Now, I don't mean escape in the literal sense of characters running away or jumping off cliffs or what-have-you, but escape in the mental sense. A really good universe just takes me straight out of reality and dumps me into a dream. I can get lost in all the trappings–new lore and magic to figure out, world descriptions to dive into, new characters to discover. It's such a great way to step away from all the insanity of the real world and just escape for a little bit.
Favorite book featuring escape: We Hunt the Flame by Hafsah Faizal
new worlds
Goddddd, I love new worlds! I love Middle-earth! I love every single damn time a book takes place on not-Earth so that I can spend my time unraveling what it looks like in my head. With the right description, it's like watching a painting come to life. It's just a slow, beautiful unraveling of a new world to run away to. I go back to it in daydreams and wonder if it's time to revisit constantly.
Favorite book featuring new worlds: Strange the Dreamer by Laini Taylor
religion
I'm a big religion nerd. I was raised Episcopalian, started researching and discovering Tibetan Buddhism in college, and now actively practice witchcraft. Almost all of the books I've written feature religion in some way or another, but mostly as a means to discuss the shortcomings and advantages of religion. It's an open dialogue, don't worry, I'm not over here preaching. But I absolutely love when a fantasy book has religion built into its world-building because religion is just a natural facet of every single culture, and not only does it make the story richer, it's fun to see how exactly the author is going to build their religion.
Favorite book featuring religion: There Will Come a Darkness by Katy Rose Pool
lore
I've talked about this recently–GOT is trash, and I hate the show, but the books are amazing, and the lore in it is a big part of that. Lore, in general, is always going to sell me. If you've got demons, I want to know what makes them demons, where they come from, what kind of powers they possess. What features do your dragons have, and why? I want to peel back the layers on everything and understand the root of it. If it's based in Norse mythology, show me that.
Favorite book featuring lore: The City of Brass by SA Chakraborty
crew of misfits
This is similar to found families because it's usually unlikely people coming together, but anytime you've got a bunch of nobodies banding together, I am screaming. I want your rejects and your outcasts and your criminals. I want to watch them come together and figure out weird ways to succeed. I want to watch their personalities clash and their unexpected romances develop. And, heck yeah, I want a heist.
Favorite book featuring crew of misfits: Beneath the Citadel by Destiny Soria
freedom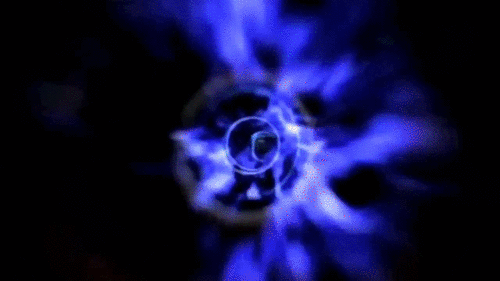 This is both the literal freedom of chains being cut & oppressed being released, but it's also similar to escape in that the freedom to explore other worlds just makes me feel lighter. Like I could take on anything. But really, the narrative of rebel armies rising up to fight back against those who took their kingdom and tortured their people is always going to be a win for me. I want to see people helping people, helping them rise up and take a stand.
Favorite book featuring freedom: Rebel of the Sands by Alwyn Hamilton
Why do you love fantasy books?