I've already done a very similar post to this before, but it was just a general overview of all the tattoos that I have. Well, at the time. I've since gotten more. But! I've never specifically talked about just the bookish ones, and why I got those specific ones, so hi, it's tattoo tales time!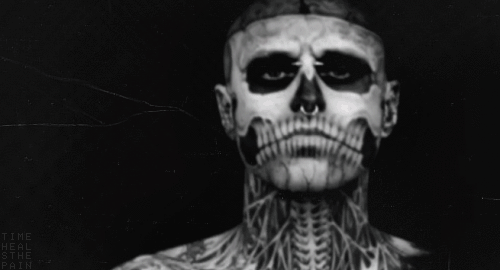 Okay, we're going to break this into categories because, as should be fully expected, there are only three books that I've gotten tattoos for. I'll talk about what I have currently, and what I have planned for the future.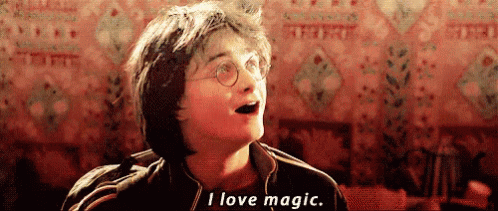 Harry Potter
You guessed it, my first ever tattoo was a Harry Potter one.
It took me forever to get a tattoo. I begged and pleaded with my mom until she took me to get my nose pierced when I was sixteen, and then I snuck my second nose piercing on my eighteenth birthday without telling her. I always claimed that I would have sleeves of tattoos, but what ya girl didn't understand was Y'ALL. THEY'RE EXPENSIVE. I was a broke college student, and so it wasn't until after I graduated and had a real job that I finally got my first one.
It was, of course, the paw prints of the four Marauders. It took a lot of internal discussion to decide if I wanted to get Peter's paw print, or replace him with a doe print for Lily, but Harry's story wouldn't be what it is without Peter, so eventually I decided it was necessary.
I don't think I've ever talked about who my favorite HP character is on here? I yell a lot about LOTR, but never HP, which is really interesting to me, and I think very indicative of where I am in my literature life. Anyway, my favorite HP character is, hands down, Sirius Black. Both because of the character itself, and, duhhhh, because Gary Oldman is sexy af.

Like, damn. I knew that I wanted to honor him in some way, so I ended up getting his signature from the letters he writes to Harry in Goblet of Fire and his Azkaban numbers since that's both when we first meet him and my favorite book. (Well, it was, it's been Sorcerer's Stone for a long time now.)
It took me longer than I'd like to admit that I had a lot of Harry Potter tattoos without actually having any for Harry. After Sirius, he's my favorite, and I felt really weird not honoring him in anyway. To each their own, but I'm not really a fan of Deathly Hallows tattoos since they're literally only part of one book, so that was definitely not the route I was going. But the glasses and lightning bolt are so specific to Harry that it felt right. That, and like every basic white girl ever, I loved the idea of having the three stars that are at the top of each page.
For future tattoos? I'd like to get a 9 3/4 somewhere probably. I would really love to incorporate the Whomping Willow somehow since it's such a big deal to the Marauders. Oh, and have the Marauders Map footprints scattered about, definitely. I've got a best friend tattoo with Jen planned to get wands. I'd like to get a stag patronus, but, at the same time, don't know if I want a stag permanently tattooed on me, so we'll see. Most of my HP tattoo plans are up in the air right now because I'm focusing on what's below.
Lord of the Rings
Bro, after an entire month celebrating Tolkien, if you're surprised that I have LOTR tattoos, I don't know what to tell you.
(Oh wow, ignore this terrible collage picture, I definitely need to update this with a new one since I've now had this for YEARS.)
This was the third tattoo I ever got? Yeah? Man, I went fucking hard right away. I remember just cackling when my artist told me that everyone was jealous that he got to do this tattoo. And it's so badass. Rohan is my favorite, though it's not the only map I want. I'd like part of Arnor, where Aragorn comes from, and the Shire, but I knew that the first definitely had to be Rohan.
Look, I did an entire post last month about why the race of Men is my favorite, so again, no surprises here that my second LOTR tattoo is the white tree of Gondor from the flag. Both of these are on my thighs, and though I had the idea of making a kind of LOTR mural across both thighs for a long time, I've come to something else now.
For future tattoos, oh man. My right arm is covered in a space sleeve, and what better way to honor my other most favorite thing in the world than by covering my left arm in a LOTR sleeve. Things I still want: the horse from the Rohan flag, a window overlooking a garden for Sam, my favorite quote of his (there's some good in this world, and it's worth fighting for), a bit of the Shire map, and Andúril (not the shards of Narsil). My current artist is great, and put together a fantastic rendering of my ideas for a space arm, so my plan is to kind of just give her all of this and see what she comes up with, but I'd like to make it a cohesive thing across my left arm. It works even better, too, because bonus lightning round:
I have a stack of books, too!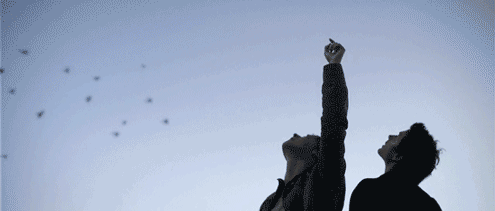 Maggie Stiefvater
My dudes, she's my favorite author after JRR Tolkien, so of course I have a couple tattoos for her.
I knew, without a doubt, that the first Maggie tattoo I got would be from Shiver, and since Sam Roth is up there in my top 10 favorite characters of all time, I wanted to get something specific to him. This is also my favorite line and scene of the entire series, and there's a dried rose petal pressed into the book at this scene. It gives me goosebumps even just thinking about it now.
For me, when I think about the ley lines from The Raven Cycle, I think about Maura drawing it in the shower window and Gansey scratching it into the dirt by the side of the Pig and Blue feeling her heart stop when she saw it in his journal. It's not about the big adventure they go on, it's about how this little thing draws them all together. It's about the people. And so, it felt appropriate to get the symbol for them.
For future tattoos? Currently, I only have one other Stiefvater tattoo that I desperately want, and then it's just a matter of waiting to see if anything will inspire me that hugely along the line. But there is one line from The Scorpio Races that I can't wait to get–when Sean is asked why he stays in Thisby, and he says, the sky and the sea and the sand and Corr.
Do you have any bookish tattoos?