I found this tag over on Zezee with Books, and it seemed like something that was going to call me out, which is always a good thing to do! I definitely have some sins while reading, though I've learned to just shamelessly embrace all of them because, as I often tell people who say I own too many books, it could be worse. I might die if all of them fell on me at once, but I'd definitely die if my hobby was serial chugging energy drinks.
GREED
What is the most expensive book that you own?
What is the least expensive book that you own?
This could honestly count for both. I own an American first edition of A Little Princess, which goes for, like, $800+, but I got it at a flea market for $3. WHAT. I'm going to count it for both, too, because I really have no idea what my most & least expensive book is. They're all generally around the same price, and I'm not inclined to spend a whole lot more than what I normally do. I've got a few Tolkien first & second editions from flea markets, but since they're not LOTR or Hobbit, they don't really go for much.
GLUTTONY
What book or books have you shamelessly devoured many times?
Oh gosh, if you don't know this answer by now, then I've been doing something wrong.
I've read this five (?) times. That number doesn't seem right, but it came out before I was using Goodreads; generally, I read it every year. There are a few years that I know I skipped, but it's been pretty consistent since its release in 2009. Shiver is the first Maggie Stiefvater book that I ever read, and it remains, to this day, my favorite of hers and one of my top five favorites of all-time.
SLOTH
What book or book series have you neglected out of sheer laziness?
A few months ago, I could have said A Series of Unfortunate Events by Lemony Snicket, though I'm not sure if that was laziness or just aggravation, but I finally forced myself to finish it (and hated it). Sheer laziness, hmmmmm.
I don't generally not read books out of laziness, but if I had to pick one, it's probably The Dark Artifices by Cassandra Clare. I'm still behind on finishing The Infernal Devices, and it took me over a YEAR to reread the entirety of The Mortal Instruments, plus I've still got a few other books to read in the Shadowhunters universe, but I guess we'll call it laziness why I haven't caught up yet because I absolutely adore this universe, and I can think of no other reason why I haven't read them all yet.
PRIDE
What book or books do you bring up when you want to sound like an intellectual reader?
Y'all, did you know that I read Ulysses by James Joyce last year?
SIKEEEEEE
I read the first half of it and told myself I was going to read the second half of it later that year, but it's such a slog, and it nearly killed me, so I guess I'm saving it for this year.
Okay, honest to goodness (wow I can't wait to do the virtues tag in a couple weeks and find out I'm actually an asshole), I don't do this. I hate when people do this. It's so reductive, and it's just like when university professors say fantasy isn't real writing, and fuck all of that noise, read whatever the hell you want. I read classics because I enjoy them, but if you ask me what my favorite book is, I'm going to shout about Lord of the Rings until I'm blue in the face.
LUST
What attributes do you find most attractive in your characters?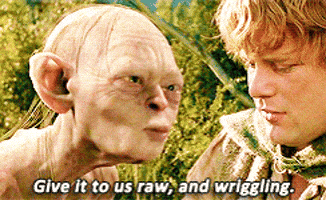 You had to know that was coming. If you didn't, that's on you, not me.
Look, I like them dark and tall and brooding and a little bit morally grey. I write them that way. My favorite characters are that way. Half of my favorite male characters are that, and the other half are Samwise Gamgee. Half of my favorite female characters are also that, and the other half are Clary Fray. I don't have an in-between.
ENVY
What books would you most like to receive as a gift?
Not specific books, but specific people. When people want to get me a gift, they tend to lean toward books. Oh, Mary likes books, they think, she'll like to get a book. You're so wrong. Oh my gosh. Run away. You know who you are if I like receiving books from you because we read similar books, and I've been very loud about the kind of books that I want, but if you don't know, well, there's a reason for it.
WRATH
What author do you have a love/hate relationship with?
Hey, I just talked about this on Monday! Well, kind of.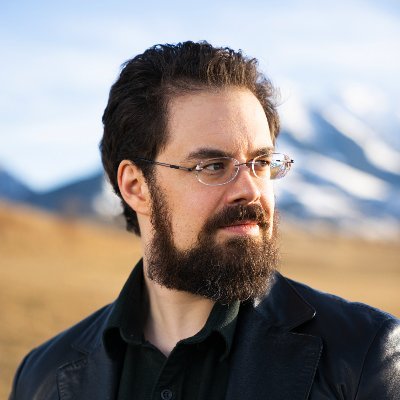 I talked about why the Inheritance Cycle means so much to me, but not really my love/hate relationship with Christopher Paolini. As a small individual, I was excited by the idea of a fantasy author being published at 19. It gave me hope. But then I came to find out that he was only published because his parents did it for him, and well. That soured things quite a bit. To each their own, seriously, I applaud you if you self-publish, but my very personal view on it, for myself, not for others, please don't @ me in the comments, is that if a publisher is not accepting you and you turn to self-publishing, it's because your work is not ready to be published. The professionals are out there for a reason. And yes, you can list all the reasons why self-publishing is a good idea, but I'm going to stick with someone who knows writing well enough to know if my work is ready.
Thus, hearing that Paolini kind of cut the line really pissed me off, and I still have that feeling in the back of my mind whenever I think about Eragon. Well, that and Eldest is the worst.
Anywho, before I dig myself further into a hole, happy Thor's Day!