This month has definitely been an adjustment, and I'm only just now beginning to figure out a reading & writing schedule that works for me, but we're getting there! That meant I read less books and didn't write at all this month, but I think I made up for it by loving every single book that I read and editing a ton.
Mini Book Reviews
Legend
🌈 LGBTQPIA+ characters
🔥 BIPOC authors
🌑 BIPOC characters
An Enchantment of Ravens | Margaret Rogerson
(1/3-1/4) ★★★★★
Did I listen to the Maleficent soundtrack a lot while reading this? You betcha. Is this the first book I'm going to claim will end up on my Top 10 for the year? Heck yeah! Wow, this was literally perfect. This is everything I've always wanted out of a faery book, and it was also just everything I've ever wanted out of a book. It was incredibly well written, had absolutely superb characters, FANTASTIC FAERY LORE, and a romance full of angst that made me scream a lot. I binged it in two sittings, and I already want to reread it.
J.R.R. Tolkien: A Biography | Humphrey Carpenter
(1/2-1/14) ★★★★★
I don't think I can accurately describe how adorable this biography was. I wrote a longer review, which follows my path through falling in love with Tolkien even more, but it's not just Tolkien I loved. Humphrey Carpenter spins the tale of the Professor's life in a way that I think he would have appreciated, despite his aversion of biographies. It reads, at times, like a fairytale, and some liberties are taken imagining what Tolkien's daily life might have looked at. It's not quite whimsical, and while HC begins with a disclaimer that he's done his best not to let his high opinion of Tolkien sway the telling of his life, it definitely does in quiet ways. HC doesn't defend the critics of the Middle-earth universe; rather, discusses its author with fondness and obvious respect. This reminded me very much of Rachel Corbett's You Must Change Your Life, a look at Rainer Marie Rilke & Auguste Rodin's friendship, and that is very high praise. Both are captivating pieces that make me feel nostalgic and content at the end.
The Ten Thousand Doors of January | Alix E. Harrow
(1/15-1/20) ★★★★★
I've been trying to figure out how to review this book for days now, and it's just not coming to me, so I'm going to do my best. This was truly astounding. I'd already predicted that I was going to love it, but I wasn't quite ready for just how much. The writing itself could have given this an easy five stars, but on top of that, it had spectacular characters, an unique and intriguing story, and such a fun setup and voice that I just wanted to devour the entire thing in one sitting. This was a true joy to read, and January is turning out to be a fantastic month because I think I've found my second Top 10 for the year.
Armistice | Lara Elena Donnelly 🌈🌑
(1/20-1/23) ★★★★★
Gosh, this destroyed me. I'd read somewhere that Cyril wasn't in this one, and everyone was sad about that, but wow, guys, he's in it so much. Not physically, but heck if Aristide doesn't think about him every other page, or if he's not the reason Ari does almost everything. And the pining and loss and longing Ari goes through just tore my heart into pieces. This was such an incredible middle book, and I 100% started reading Amnesty immediately after because my god do I need that reunion.
Amnesty | Lara Elena Donnelly 🌈🌑
(1/24-1/29) ★★★★★
This was such a perfect ending to this trilogy. It was exactly what I wanted, but not at all what I expected. It was so satisfying, all the loose ends were tied up while still giving hope for the future, and my little gay heart is so over the freaking moon with the happy ending. I could just scream with joy! As a whole, this trilogy was just truly astounding. I've never read anything like it (though the Angelus trilogy by Jon Steele has similar political/cultural vibes), and I doubt I ever will again. It was all the niche things I love in a book put together. I absolutely adored the hectic politics that don't give you a second to breathe because that's what it's like in the real world. The characters were incredible; they were so flawed and so believable as human beings and so real? I wanted to shake and hug each of them at any given moment, and that made for a chaotic rollercoaster ride of emotions that I'm so grateful for. Like honestly, I feel like there's a hole in my life now. I guess I'll just have to dream about the obviously quietly happy coastal retirement that Aristide and Cyril get to live out together.
Nocturna | Maya Motayne 🔥🌑
(1/6-1/11) ★★★★
I'm not kidding when I say this is like a Spanish A Darker Shade of Magic, and it's an absolute delight because of that. The culture was so rich and promiment, and I felt like I'd stepped out of the US and straight into 1800s Spain. The magic system held my attention, the writing was superb, and OH THE CHARACTERS. Not only were the characters wonderful on their own, but the romance! All I wanted was either a) them to stay just friends OR b) for the inevitable kiss to come at the very, very end. AND IT HAPPENED! (I'm not saying which.) The two MC's relationship was one of the best developed ones I've ever seen, and that alone had me preordering the sequel. On that note, though, I'm really curious what the sequel is going to be about? It has to be a companion, or maybe a ten years later situation, because literally all of the loose ends are tied up.
January Statistics
Books read: 6
Pages read: 2,210
TBR: 3/5
Preorders: 0/4
Monthly TBR
Well, that's a big difference from my usual 15 books in a month. This has been a huge adjustment, not being able to read as much as I normally would, and I've already dropped my Goodreads goal to 75 with a secret 100. I'm really trying not to beat myself up about having less time because I love my job now and everything is better, but man, I miss getting lost in words for hours at a time.
That said, I'm still going to stick with monthly TBRs for now because I think it helped to keep me on track and slowly start to figure out a schedule, SO:
Wuthering Heights by Emily Brontë
Zenith by Sasha Alsberg
Kingsbane by Claire Legrand
These Witches Don't Burn by Isobel Sterling
Winterhouse by Ben Guterson
I'm back to classics, and I've got Brontë & Austen plans for the foreseeable future, so we'll be flipping between the two each month. I miss space dearly, I've been craving a massive high fantasy tome, I need to get back in the sister witches vibe, and I haven't read a damn middle grade since OCTOBER. Oh, I'm so excited about all of these already!
And, to keep myself honest, outstanding preorders:
Five Dark Fates by Kendare Blake (Sept '19)
Salvaged by Madeleine Roux (Oct '19)
Deep and Darkest Red by Anna-Marie McLemore (Jan '20)
Spellhacker by M.K. England (Jan '20)
Favorite Posts
Marie @ Hurricane & Drizzles is one of my favorite bloggers for the opposite of all the reasons they listed about why they will (or will not) read a blog post. (Did that make sense?) I also wholeheartedly agree with all of the above!
Pages Unbound celebrated Anne Brontë's 200th birthday!
Anna @ Reads Rainbow gifted us with all the 2020 non-cis protagonist releases they're currently aware of, and I am dead. My Goodreads TBR is dead. My preorders for the year just skyrocketed, so my wallet is pending death.
Margaret @ Weird Zeal talks about why she doesn't buy books from Amazon, and it's something I've been thinking about a lot lately, but after reading this, I'm convinced. It's time to spend my money elsewhere.
Writing Updates?
No writing, but I did complete a final round of edits on the first sister witches so I can finally send it off to my readers, so that was really exciting! I'm aiming to finish sister witches 2 by the time they all get it back to me, so hopefully that'll be happening in February. Fingers crossed!
What I've Been Watching!
Oh man, I didn't read a lot, but I definitely watched a lot of things.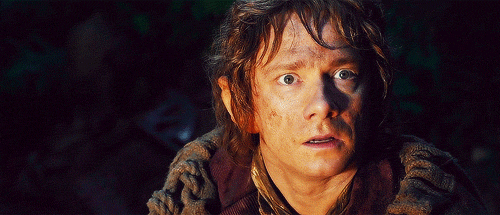 I watched all three Hobbit movies, and my enjoyment of them was like sledding on a hill of ice. The first one is alright, and that's about where my enthusiasm ends. I reviewed them on the blog (link) for my celebratory month of Tolkien, so if you're really curious about my thoughts on them, check that out.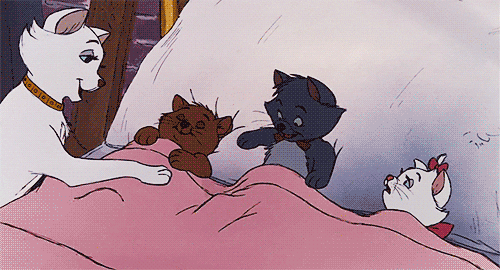 This was technically in December, but for the last four years, my best friend and I have gotten together on New Year's Eve to watch an animated movie and make gourmet grilled cheese. What does that entail, you ask? Stay tuned for the life section where I've dropped glorious pictures. But we watched Aristocats, which left me convinced that the Madame in that and Grandmama from Anastasia were clearly either lovers or the same person.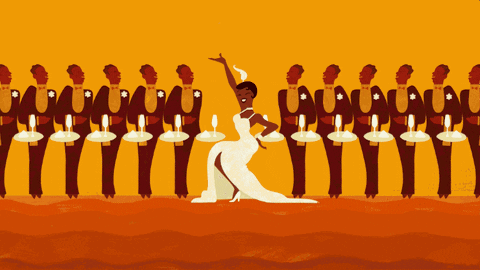 We also watched Princess & the Frog! We try to watch a movie for each of us–Aristocats is one we've both watched, but not in a long time, and Princess & the Frog is one Jen has watched, but not me. Last year, we did it with Frozen (new to me) and Big Hero 6 (new to Jen). It's been a really fun tradition, and I can't believe it's taken me this long to watch and absolutely fall in love with this movie.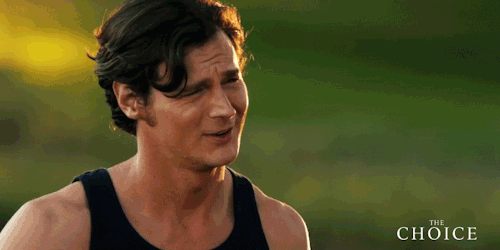 You know, somehow I didn't find out until the end of this movie that it was written by Nicholas Sparks, but I really should have figured it out sooner. This was one of those instances where my mom had control of the TV because it was a weekend, and I was attempting to read on the couch, but got sucked into this lame romance. It was fine.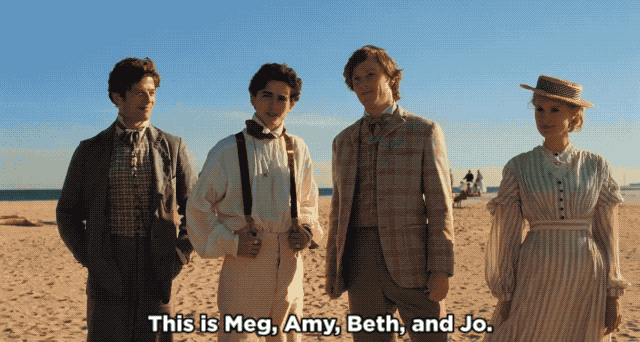 I've had plans to go see this since the beginning of December, and we finally made it happen! I went with three other women, and it was such a great experience because we all walked out of it still crying, which made us all laugh at each other. This was absolutely stunning, and I need to see it a dozen more times.
LIFE
Oh man, what a month it has been! I literally started the new year with a new job–my start date was the 2nd, and it honestly couldn't have been a more amazing first day. I'm officially done with my first month, and I just love it here. I'm so grateful to my new team, who have been so wonderful and welcoming to me, but especially to my IT boys, who I have lunch with every day. Y'all are the best.
I also kicked off the new year with a 108 sun salutations class! I took this class last year at The Salty Buddha, and it was somehow even more incredible this year. Thank you so much to Toni & Hannah for both kicking my butt and making me fill like I could conquer the world. Speaking of fitness, I've been absolutely crushing it at the rock gym, too.
I just love climbing so much. It's fun, it's challenging, and it holds my interest. I think my brother loves it so much because it's not something you can really master. There's always going to be a new route that's harder than the last one, and you're always on your toes (literally) trying to figure out how to accomplish something. Plus, being on the ropes is like nothing I've ever experienced. So often, when we're faced with something physically difficult, we have the option to tap out and try again later. Which, technically, is true with rope climbing, too, but when you're thirty feet in the air, and you look up to find that you only have a handful of moves left, this sense of pure determination keeps pushing you onward. It's really, really cool. Also, my climbing girls are my fave.
OH BREAD! I made so much bread!
I made a cranberry walnut honey artisan loaf at the beginning of the month, and then lembas elvish waybread, both for Tolkien's birthday and in honor of Christopher's passing. But the thing I'm really impressed with is that damn multi-groan loaf. LOOK AT IT! It's beautiful. Like, damn, it's so freaking good. It's got pumpkin seeds, sunflower seeds, and oats inside, and the outside is coated with flaxseed, sesame seeds, and chia seeds. I'm never going to be able to go back to normal bread.
And though this post has gotten really long, I'll leave you with one last bookish yoga thing because I had a really fun time pairing them together:
How was your January?