Today is the best day. It's John Ronald Reuel Tolkien's birthday!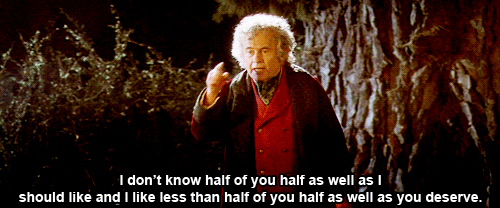 I know that people usually just refer to him as the Professor, but he and I have formed a special relationship over the past year where I sigh his full name at him when he starts getting ridiculous. Confused? Same, but check out my introduction post about An Adventure in Tolkien because it's kind of a prelude for what's about to happen.
It should come as no surprise by now that I absolutely adore everything about Middle-earth and Tolkien. In a perfect world, I'd move to Hobbiton and never come back. And today is a holy day–it's JRR's birthday! In honor of that, we're about to embark on an insane adventure together.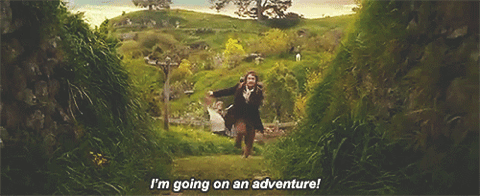 For all of January, I'm going to bombard you with all things Tolkien. One of my 2020 goals is to work toward a consistent blogging schedule, so I thought this would be an excellent way to kick things off. What can you expect out of this wild adventure?
Mondays will feature discussions posts that I haven't seen anywhere on the Internet. (Okay, fine, one of them is about Sam, and I'm pretty sure my posts about Sam account for at least 50% of the posts out there.)
Tuesdays are, of course, top 10s, but not all of them will be as general as favorite characters.
And Wednesdays are for reviews and one miscellaneous post at the beginning. In my Tolkien project, I'm aiming to read everything Middle-earth related that he wrote, and we're up to The Hobbit now, so I'm shooting for that and The Fellowship of the Ring.
This is going to be truly a feat, and if I actually manage to survive this month, I'm going to be so impressed.
So, what say you? Are you ready for an adventure?