I did it! I'm really pleased with myself not for just reaching 50k, but for not putting it off and then being forced to write an exorbitant amount in the last week like I did last year. I'm happy that I made a plan and stuck with it, which I'm not always great to when it comes to writing. Heck, I'm also just happy to be writing again!
It's been good and bad in equal measure, and though NaNo is always a little stressful, it was also a lot of fun this year, and I'm happy with another year participating. I did not, however, participate online because the website didn't really appeal to me, so ICYMI, here are my posts from week one, two, and three. Let's dive into the last one!
Monday
To kick things off, I wrote 305 words on Saturday night, which is not a lot, but I also edited the chapter previous, which, if you remember from last week's post, was so heavy and honestly put me in a reading coma because I just could not fathom returning to that moment in the story right away. But, that quick Saturday writing put me back on track for this week, and I'm starting at 37,653 words. I'm supposed to hit the 40k mark today, so fingers crossed!
Several exciting things have happened! I just finished a chapter @ 2,839 words, which is a lot of things at once:
surpassed my 2500 words/day goal
officially over the 40k hump for nano
close enough to the end of act one of sister witches to get into the meat of the story
oh and Theo cried some more
I don't know if I mentioned it in last week's post, or just over on Twitter, but I've got a 700+ year old demon who just cried for the first time since he was 8, and it was a journey. That's why I was so exhausted last week.
But! So many things! I've only got 10k left until 50k, and I can finally start diving into the Halloween party that's kind of the central point of this whole book, which I am wicked excited to do. Excited enough that I'm probably just going to keep writing today instead of switching to reading, so stay tuned!
Ohhhh, I need some witchy music, hold please.
You're welcome.
This Halloween party is going to be nuts. After spending a solid half hour coming up with costume ideas, it's finally underway. Henley just got home, so I'm starting to describe all the different rooms–they've invited all Salem witches to the apartment, so each girl has a themed room–and it's just so much fun. I've only gotten Margot's done so far, which is the first one when you walk in, and there's still the kitchen to contend with, which Theodore is going to surprise the hell out of Henley with, and then I've got to see Theodore's room itself, plus Adelaide and Henley. They're all using illusion spells, and it's just so much fun. Like damn, I love magic, and I love how campy this book gets, and I'm just having a ball over here.
I recognize that we're past Halloween in the real world, and I definitely should have written this book last month, but whatever, let's get spooky.
I added another 3,219 to my word count today, and I think I'm done because I really need to do some reading when I get home, but I'll update again later if I'm adding on more.
Word count: 37,348 (from last week) + 6,058 = 43,711
y'all I'm almost 4k ahead right now WHAT'S GOOD
Not gonna lie, it's about 8:30PM at night, and I've been able to do nothing but think about this section of the book since I got home. I've literally been hyping up this section since the beginning of the first book, and now that I'm finally here, I just want to keep going, sooooo not reading tonight, apparently, here we go.
Just added a quick 569 words to the chapter I wrote today because I thought of another scene I wanted to add, and now I'm onto the new one.
Okay, not gonna lie, I'm probably going to hit 50k tomorrow. Why? Because I just wrote a 2,760 word chapter, which brings us up to 3,329 for tonight, which means:
Word count: 43,711 + 3,329 = 47,040
OH DAMN
Tuesday
wow fuck I'm tired
I slept so bad last night. I literally could not stop thinking about this section of the book. My brain just would not just off. It was thinking of all the scenes I need to add, and what's coming next, and it would not stop! Like, is this how it's going to be until I finish this section? Because I've still got quite a bit left.
I've edited the last three chapters I powered through, which were all in Henley's POV, but we're switching back to Ileana for two, so I wanted to get my head back on straight. I added a quick 67 words, which brings me up to 2,893 words exactly until I hit 50k. Let's do this.
Also, in case anyone doesn't follow me on Insta, and so didn't get to see this adorable little snippet in my Story:
Finn was in a bright orange onesie with huge pointed ears sticking up and little tufts on either side of the head, as well as a tail splashed with white at the back. He had the hood pulled up, and he was dropping it low as Margot held one of his hands overhead.
Finn is 100% in a Slightly costume while dancing to bad idea by Ariana Grande. I'm switching back to Camila Cabello, though, since it's time for my girllllllll.
I AM 161 WORDS SHORT
I just finished another chapter @ 2,732 words, but we're getting there. I need to take a small break because my brain feels like it's been liquified, so I'm going to switch from glasses to contacts, maybe read a little, and then dive back in.
WHAT THE FUCK IS UP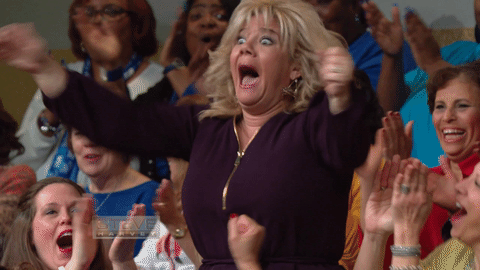 GUESS WHO JUST PASSED 50K
ya girl just finished a 2,688 word chapter, which means I'm at 52,527 AND IT'S ONLY TUESDAY
I'm definitely done for the day, but not for the week because WOW what a cliffhanger that chapter ended on.
Word count: 47,040 + 5,487 = 52,527
Wednesday
Totally going to be honest, probably not going to write today or tomorrow. I'm working from home, and I'm exhausted, so I kind of just want to relax.
I spent most of my morning writing a post about how I've been struggling with writing lately, and the things I've done/admitted to that have helped me get back to loving it. It was very cathartic to write it, though, and I think it's all I've got in me today. Now that I've hit the 50k mark, I'm kind of looking forward to a small rest period.
Yup, no additional words today. Instead, I successfully made Portuguese sweet bread rolls and had a chill night with my parents.
Word count: 52,527 + 0
Thursday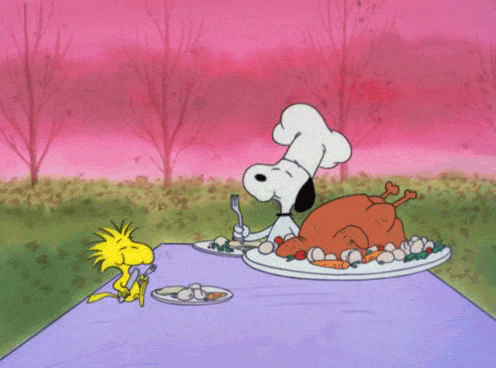 If you're in the US, Happy Thanksgiving! If not, Happy Thor's Day! I'm driving out to Fairhaven today to spend time with my family, and we'll likely get back late, hang out for a bit, and then go to bed.
Friday
As I sat down to write out today's post, I was going to say that my plan wasn't to write today, so I was calling it a day early and just posting this now, but then I actually opened up the draft to write that, and hm. I'm thinking maybe I might write now. Hold, please.
Okay truthfully, the only way I'm getting through this chapter is if I can find a song for it. I don't normally subscribe to that "need the perfect atmosphere to write" nonsense, but I absolutely need a song right now. And if I wasn't so picky, I could just use Run Boy Run by Woodkid, but I want something female-led, so here I am, listening to Evanescence while I try to find something else.
Also, I'm using my cat as a laptop prop, and she is either going to fall the heck asleep happy or leave me in a second, so fingers crossed she's in a good mood.
Okay, this is not what I meant, but it ended up working. I switched between Lindsey Stirling & The Pretty Reckless for a while before settling on Shameless by Camila Cabello on repeat for a bit of the chapter since it was Ileana's POV, but then Theodore was getting all powerful, so I needed something Irish, and you know what, sometimes you just need a little Runrig in your life. I've since switched to Julie Fowlis since my next chapter is going to be in his POV & is pretty epic, so.
Also, though I'd hit 50k for NaNo overall, that was while working on two separate projects, and I just officially hit 50k for sister witches alone, so I'm feeling pretty good about that.
It's been a few hours, and I'm done for the day! And for the month, honestly. I wrote 5,834 words today, and I'm still cliffhangering myself at pretty much every chapter, but I have half of two books to read before the end of the day tomorrow, so I'm outta here.
Word count: 52,527 + 5,834 = 58,361
Checking in on my goals, I had a public/official goal of 50k, which I totally smashed, and a very quiet/unofficial goal of 100k, which I definitely failed on. However, I learned a lot about myself as a writer along the way, and I'm happy with where I'm at for the first time in a long way, so I think I actually totally won. Plus, though I didn't write a whole ton for vampire detective, I've finally started it, and I have a clear idea of where it's going and am enjoying working on it. Overall, I'm very pleased with this year's NaNoWriMo.
How was your month of writing?