Way Too Fantasy just did this super fun tag, and it was originally created by Keeping Tabs on YouTube. I always like to try to do these without actually having access to my bookshelves because why the heck not, so this will definitely be interesting!
Do you have a book with deckled edges?
In all honesty, I had no idea what deckled meant. I assumed it was those frayed-looking edges, but had to Google it. This is one of my favorite things with books, though, and what do you know, I'm actually reading one right now! The Physick Book of Deliverance Dane by Katherine Howe not only has deckled (what a weird word) edges, but a gorgeous cover, a letter in place of a map on the back of the hardcover, and a super interesting plot so far.
Do you have a book with 3 or more people on the cover?
Oh boy, this one is actually going to be really hard for me. Generally, I don't like covers with people on them, so I usually avoid them because I'm the worst, and if there are people, it's only one (two, at the very most), but luckily, a lot of middle grade has cute artwork covers, and I just read The Whispering Wars by Jaclyn Moriarty (and loved it), and it's got exactly three people and one cat on it!
Do you have a book based on another fictional story?
Oh, easy peasy, the Ravenspire series by CJ Redwine. I adore these books, which have, so far, retold Snow White, Rumpelstiltskin, the Prince and the Pauper, and Cinderella.
Do you have a book with a title 10 letters long?
Ah! The first book I looked at on my owned Goodreads shelf is 10 letters long, how convenient! I just read Winterwood by Shea Ernshaw earlier this month, and I promise you that its inside is as astonishingly gorgeous as its outside. Plus, since I preordered, I have one of the limited editions that has the silver woods imprinted on the actual hardcover, and it's beautiful.
Do you have a book with a title that starts and ends with the same letter?
Is it cheating if I use The Devil's Thief by Lisa Maxwell? No? The counts? Alright, great, that's what I'm going with, then, because otherwise I'd be here all day scrolling through my Goodreads shelf.
Do you have a mass market paperback book?
I have SO MANY. Most of my older fantasy books from before I started collecting on my own are mass markets, but I actually recently just took a pretty fun picture of a bunch of them:
Yes, those are all in the same universe, and no, as you can see, I haven't read about half of them.
Do you have a book written by an author using a pen name?
Probably? Man, I unhauled the Robert Galbraith books because I was just honestly never going to read them, but that would have been perfect for this. Let me think. I mean, Victoria Schwab goes by VE for her adult books, but that's not really a pen name. Oh, oh, oh! Wait! I'm so dumb!
Joe Hill is Stephen King's son, but he loved writing horror so much that he started writing under a pen name to see if people would enjoy his books purely based on their merit alone rather than just because his last name was King. I met him recently, too, and he was an absolute delight.
Do you have a book with a character's name in the title?
I could cop out with this and use Beren and Lúthien, but I don't want to because it's bleh, so instead I'm taking a page from above and using Carrie by Stephen King since I read it for spooky month this year.
Do you have a book with 2 maps in it?
This is when not doing this while at home with my bookshelves is a bad idea, but I'm pretty sure that oh I have no idea let's not even pretend I can think of one. I know that I have one with two maps because I get really excited about maps, and I definitely shouted about it recently, but what it was, nobody knows.
Do you have a book that was turned into a TV show?
WELL THE GRISHAVERSE IS BEING FILMED RIGHT NOW AND I'M CONSTANTLY IN A STATE OF CRYING ABOUT IT, SO.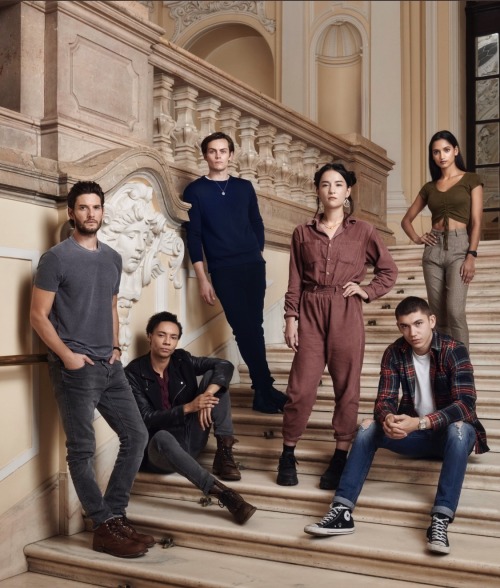 Do you have a book written by someone who is originally famous for something else? (Celebrity/athlete/politician/TV personality…)
This one confuses me so much, and I have no idea why, but I think this counts?
I just got The Magic Misfits by Neil Patrick Harris on vacation earlier this month, and I honestly picked it up and put it in my pile with no indication of what it was about after seeing his name on it. Like, I was walking by and went "WAIT WHAT" and ran over to grab it.
Do you have a book with a clock on the cover?
Let's play another round of Mary doesn't know what her book covers look like! You'd think I would, too, since I usually read a book's summary if I like the cover. A clock???
OH HELL YEAH
LOOK WHO GETS TO SCREAM ABOUT ZEBULON FINCH TODAY
10/10 would die for Zebulon Finch. 10/10 would probably shoot him for being an asshole, as well. I yell about these books so much, but I think I need to actually write a review (OH SHOULD I REREAD THEM, TOOOOOOOOO?!) about why they're so damn good. Empire Decayed is the second in Daniel Kraus' duology, and I honestly love these two books more than I'm ever going to be able to put into words.
Do you have a poetry book?
I have so many poetry books! I interned for a semester at Alice James Books in Farmington, ME, so I have quite a few of their books, but I was also an English major and gravitated toward old dead white European dudes, so I've got a fair share of that, too. But my fave?
Literally anything by Rainer Maria Rilke, thank you, Sam Roth.
Do you have a book with an award stamp on it?
Probably? I'm 100% not going to remember one, though, particularly because any kind of sticker or stamp on my book makes me angry, so I usually black it out of my memory in a fit of rage.
Do you have a book written by an author with the same initials as you?
Oh, this is an interesting one. Are we just talking first and last, or first/middle/last because that'd be tricky.
Wait, what?
I have less than a page of D authors? How is that even possible? I guess not, then?
Do you have a book of short stories?
Oh, tons! I actually have a specific shelf on Goodreads for them because I enjoy them so much.
Do you have a book that is between 500-510 pages long?
I actually just participated in the Friday Favorite Five that was all about tomes that were 500+ pages, so yeah, I've got a bunch!
Do you have a book that was turned into a movie?
Don't we all? I'm scrolling through to grab one, and it's just making me so happy how many are currently being adapted.
This is, uh, actually turning out harder than I'd anticipated because I've only either come across ones that people are very divisive about and I was just kind of whatever about, or ones that I haven't seen or didn't care for, so please hold.
Oh whatever, I guess we're going with Simon vs the Homo Sapiens Agenda by Becky Albertalli because it made me weep.
Do you have a graphic novel?
I have quite a few, actually. Between The Walking Dead, Valerian & Laureline, The Dark Crystal, and my personal favorite, Locke & Key, I don't have a lot, but enough to keep me occupied.
Do you have a book that was written by 2 or more authors?
There are actually a bunch that I could feature here, but since I've been squirreling away some time to watch YouTube again, I've been thinking a lot about these silly boys:
Rhett & Link's Book of Mythicality is written by YouTubers Rhett McLaughlin & Link Neal, who host a morning talk show, Good Mythical Morning. Oh, I guess this one also could have worked for the celebrity one, right? Anyway, this book is delightful and made me laugh a lot, just like their show.