Here we are! It's the first week of NaNo! I'm posting this a few days late because the weekend go away from him, but I'm honestly super excited to get underway with this project, and ICYMI, here is my project announcement, and here is last week's post, which introduces each of my characters. These weekly wrap-ups are going to be full of music, aesthetic moods, and probably a lot of me yelling, so let's get started!
Monday
Last weekend, I went up to Maine for a little getaway with one of my best friends, Erin. I haven't been up to see her in ME since last year for her wedding. I've obviously seen her since as she came down here a lot, but this is my first time in ME since last August, and I was really happy to just sit back and relax for a couple days. It was a short trip (went up Friday, came home Sunday), but it was also exactly what I needed to get this party started. Erin is, for lack of a better word, my muse. She's got this creative energy that just inspires me to write. It's like recharging creatively when I'm with her, and, lo and behold, she helped me with perhaps one of the most important aspects of Andrew's story.
I usually have music for every story, and I've been struggling big time with Andrew. I initially thought he was a rock n roll kind of guy, probably 70s and things to listen to at night while driving down the highway. But every time I tried to get into his mind by listening to Led Zeppelin, it didn't feel right. I was trying to explain this, and Erin said, "Well, hang on. You said he was born over 2000 years ago. I can't imagine anything from the mid-20th century onward would be at all appealing to him. Imagine you've witnessed music changing so much over time. You probably wouldn't like it all that much anymore."
And it occurred to me.
DUH
Of course Andrew's not into classic rock. He's not into anything that's any kind of relevant. I said, "What about Tchaikovsky?" And Erin shouted, "Yes! That's it! That makes perfect sense!"
I can totally picture Andrew now, in front of his police board in his house because he needs a change of scenery, pictures threaded together trying to find a pattern, a cup of tea in hand and a record playing in the background. Immediately, the Sugar Plum Fairy dance came to mind, and that was it. Andrew was listening to the Nutcracker ballet in my head, and it just works so well with him.
So, to kick off this week, I've been listening to the Swan Lake ballet, which is somehow on YouTube in its entirety. You're welcome. I didn't watch it because I'm going to see it in May, and I don't want any spoilers. (Yes, I know what happens, but no, I've never seen it.)
Word count: 0 (lolllll you guys thought I was gonna write on a Monday, nahhh)
Tuesday
Today's music vibes are brought to you from Sam.
Look, I don't make the rules, this is just what fit for her today. This is the first time we're really seeing inside her head, and this had me doing some serious head bopping as I was getting into the thick of her chapter, so here we are, 3500 words later. WHAT WHAT. I told you I'm bad at daily goals. Currently, I'm about 4kish words behind on my overall goal because I didn't write on the 1st, but I'll totally figure it out at some point.
I'm also stoked that these 3500 words were so easy. I wrote them in about two hours, which is way faster than I normally do. Granted, some of it was nicked from a previous chapter that I had to scrap, so it wasn't totally 3500 brand new words, but most of it was, and I'm just so happy that that's my reality right now because my writing has been blehhhh for the past few months.
I realized recently, though, that I might be a seasonal writer? Like, all of my novels in the past two years have been written somewhere in Nov-Mar, and the only exception of that was Pen boys, which I wrote in the summer of 2016, but that was the first novel I wrote post a terrible fallout with a friend who told me I was a shitty writer, and it was the first time I tried my hand at YA, so it was kind of exploding out of me. But all of my novels that I could actually envision going somewhere have been during the late autumn/winter/early spring months, and realizing that is kind of blowing my mind.
Word count: 3,593
Wednesday
Well, I didn't think this was going to go off the rails quite so quickly, but here we are, two days with no writing this week. I'm going to switch gears tomorrow, work on my other project, which I never bothered to really introduce. I've been reading a lot of witch books this week, though, and spent time with my witch sister over the weekend, so it feels natural to drift over there.
Where's there?
The first sister witches, sometimes alternatively titled monsters included, was wrapped up earlier this year, and it was a hilariously good time. Here, have a blurb:
Three witches accidentally summon a greater demon into the heart of Salem during a protection spell gone wrong. They intend to keep him only for a month while they figure out how to banish him, but their HWIC, Henley Abelló, sees something in his face. He's running from something, and they might be his way out, so she offers him a year. A lot of cookies, errands to collect rare herbs, and one giant elephant plant later, Theodore thinks he's finally found a home. If only Henley's mad sister and Theodore's abusive dad didn't want to disrupt it all.
And that's the first one! Yes, it is supposed to sound a bit ridiculous because that's the whole point. It's funny, a little bit of a call-out to aesthetic witch culture (which I am 100% part of), and full of odds and ends. It's also honest in a way Saintsverse is for me, just in different ways, so it's like an exhale of relief when I get to write it.
That, however, has already been edited into a functioning first draft, so there's not a lot of NaNo 50k I could get out of it. Thus, I'm taking a stab at the sequel since Andrew is fighting me a little. Both Andrew & the witches are serial style series, so same basic idea—little plot to focus on, overarching plot to thread the books together, and big plot acting as the series theme or what-have-you. So, blurb for the sequel?
Ileana de Santos has a very specific downfall that's chased her throughout life. She does not share well. She's a team player, is able to create with other likeminded people, and enjoys her fellow witches, but she doesn't share. They're her witches. They're her coven. And so, when some random Latina chick claims Salem as her stomping grounds, magically labeling herself as head witch of the entire city, Ileana's got some beef to square away. What she's not prepared for? A greater demon witch boy thing as basically a pet, a horseman of the apocalypse, and more magic than she ever thought possible.
I KNOW.
I'm not going to do a huge characters post for them since I've already talked about them a lot here (and other places linked above), but if you're really curious, here's their Pinterest board. And to make it official:
Word count: 3,593 + 0
Thursday
Okay, the first chapter that I wrote ages ago has been edited for sister witches 2, and now I can move forward.
WOW
OH MY GOD
I JUST MADE THE BEST CONNECTION EVER
I AM DEAD
I LOVE WRITING SO MUCH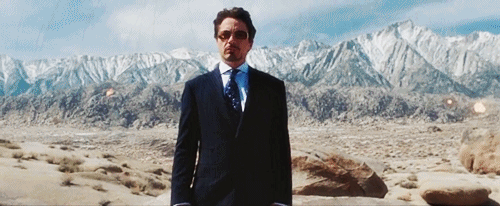 I AM THIS EXCITED RIGHT NOW!!!
Okay, deep breaths. So, I talked about how I have kind of a master universe where all of my novels eventually tie together. I know how most of them fit, but I haven't figured out the how of the fitting yet. Basically, there's a faery novel (Mason), and I know that he has a contact in MA, but that's about where that ends. I know that I want him to cameo in the second sister witches, but I had no clue how. Sister witches takes place firmly in Salem, and since I've already name-dropped Jaho as one of the witches' place of work, I was going to do Jolie in this one, and I just! am! a! genius! Obviously, the owner of Jolie (totally made up in this) is Mason's contact BECAUSE! He owns a tea shop in Maine! And she's a witch, duh! I just! am! freaking! out!
Oh wow, I definitely just had a breakthrough, THANK YOU CAMILA CABELLO.
I have six witches, right, and Ileana is our new POV for the second book, and she's hella Portuguese, and Camila is my jam for Ileana chapters.
Okay, I'm almost done for the day, and I managed to get a chapter written. I'm struggling a little because I really want to read, but I know that I need to get this done. I'm hoping to write a little more tonight, but if we end up going out for pizza, that won't happen, so I'm dropping my word count now. I'm currently about 3400 behind.
Word count: 3,593 + 2,933 = 6,526
Also, things I had to suffer through today: recipes for polvorones, baingan bharta, and Portuguese sweet bread. It was a rough day, I'm very hungry.
Friday
Okay, I wasn't going to count this, but I gotta, guys. On Halloween, I taught a free themed class, and I pulled tarot for everyone at the end. I told them that I would interpret if they wanted, but at a later date because there were so many of them. I've finally had time to sit down and work through all nine, and honestly? I know it's not writing like in a novel, but it's the kind of work my witches do, and it's still creative writing, so I wrote 4,456 words for my tarot interpretations today, and it took up my entire morning and half of my afternoon, so I'm counting it toward my goal because damn. That was as exhausting as writing, and I still used flowery language, so there. I also may have bought a tarot deck midway through as a reward. That brings me up to 10k, and I'm supposed to be at 12,500 for the week, so I'm going to take a break to finish some reading I have to do before tomorrow, and then we'll see about more writing.
Well, more writing never happened because, when I got home, Call Down the Hawk had arrived, which also meant no more writing happened for the rest of the weekend. Between baking bread for the first time ever, reading, and going back to Salem post-Halloween, I didn't have a whole heck of time leftover. I'm officially about 2500 words behind, but honestly? Not really stressed about it.
Community Check-In
How are my fellow writers doing out there?
Sophie Li @ Sophie's Corner talked about why she loves writing, and I need to echo a lot of those reasons, especially the bit about it always being something exciting to return to!
The Orangutation Librarian discussed The Obsession with Making Writing Real, and I need to quote this one bit again: "you can't make claims about someone's experience without knowing the individual intimately (and even then, it's pretty rude)." And this: "even if you have the same experience, it doesn't mean you relate to it the same way." Because yeah. Writing is totally subjective. How I experience something, and then write about it, is going to be wildly different to everyone else who reads it because no one experienced and processed it the same exact way as me. Basically, what it boils down to is that writers are humans, and we need to remember to treat them that way.
How was your first week of NaNo?