Out of 15 (with +2 potential) books saved for the month of Halloween, I ended up reading 12 + 1! I definitely would have finished my TBR if I didn't go off the rails with RWRB and saying whatever to plans so I could finally read The Devil's Thief and absolutely giving up in the last two days, but I also managed to read two of my preorders for October that weren't on my TBR. I also gave up on rereading Phantom of the Opera pretty quickly, which was one of my potential additions, but I succeeded in rereading Coraline, so 50% is good, right? The books I didn't finish, which I'm hoping to pick up immediately, are:
The Bone Witch by Rin Chupeco
Salvaged by Madeleine Roux
The Monstrumologist by Rick Yancey
Honestly, that's not bad! I read a lot in the second half of the month, and really enjoyed a lot of those a lot, so without further rambling, let's take a look!
Mini Book Reviews
What: Beneath the Citadel by Destiny Soria
When: 10/9-10/14
Rating: ★★★★★
Review: Wow. Hi. Where do I even begin? This review is probably going to be long and rambling, and that is 100% Newt Dalton's fault. In my epic binge of the last 320 pages of this, I flipped one page very dramatically and gasped very loudly, and my dad laughed at me so much when I cried out, "They're hurting the soft boy!" Newt's fine, but he wasn't, and I was ready to throw down over it. So obviously, I loved the characters in this. There's this really great review on Goodreads that pretty much convinced me that I had to read this, and let me tell you, it did not disappoint. Bi boys, ace girls, Kaz Brekker in female form, WOWZA. This was like all of the characters I've ever wanted smashed into one book. Anxiety rep, casual rebellion, death around every corner, POC rep, CHURCHES(!!!!!!!). Seriously, this little gang of miscreants and lost souls is everything I needed right now, and I am just over the moon.
This opens with Cassa Velara (orphaned rebel & overconfident leader), Evander Sera (very tall, very attractive, does magic tricks with coins), Alys Sera (loves efficiency, but also anxious af), and Newt Dalton (SOFT BOY, contortionist) as they break out of the prison cells holding them until their execution, escape through a cavernous maze of underground tunnels, and start re-planning their currently failed heist. "You're not immortal, Cassa." "I haven't died yet!" Like, give me death or give me Cassa Velara leading her reluctant rebels into the most impossible odds ever. Also, lowkey very impressed with the stakes of that ending.
What: Deadfall by Stephen Wallenfels
When: 10/11-10/14
Rating: ★★★★
Review: You know, I probably hyped this book up too much in my mind because Wallenfels' previous release, Bad Call, knocked me clean off my feet, so I definitely started out on the wrong foot on this one. It was excellent, don't get me wrong, but I didn't connect with the characters as much as I did for that one, and that was a bit of a bummer. Wallenfels' third standalone novel follows two separate timelines–in one, brothers Cory & Ty living with their new foster family after a tumultuous end to their previous situation; and in the other, just Cory trekking through the wilderness and trying desperately to save a young girl's life, who he didn't know 24 hours previous and who he found in the trunk of a crashed car in the middle of the woods.
The story is fantastic. Wallenfels is very obviously an outdoor adventurer, which makes his stories always so much more engaging and believable. He knows what the human body can withstand in less than ideal conditions in the wild, and it's so fascinating to watch his characters be put through the paces of facing down snow on a mountain. This one had much more of a thriller/mystery aspect, and I was carefully gathering clues to try to figure out how all the pieces would slot together. The characters, though they didn't hold my attention as much as I wanted them to, were still interesting, and I still found myself rooting for Cory and worried about Ty by the end. Overall, a really excellent second Wallenfels book for me. I'll definitely be keeping an eye out for what's next.
What: Carrie by Stephen King
When: 10/14-10/17
Rating: ★★★★
Review: This was super interesting, and such a quick read. I've only read one other King book, and that was in high school. It scared me so badly that I vowed to never read a King book again, but then I started to fall in love with his son's books, and it was pretty much all downhill from there. A friend recommended that I start with Carrie, which is about a young girl who is bullied until she taps into her telekinetic powers and massacres an entire town, and I'm really glad I started here! I'd definitely like to read more King after this, so I'd say this was a success.
Now, did I agree with Carrie? Oh girl, 100%. I totally would have murdered the entire town, too, if I was her, and I don't blame her one bit. No, you should not murder people, but you know what, actually, most of them deserved it, so whatever. High school sucks. Teenagers suck. If someone dumped a bucket of pig's blood on me while I was in a handmade dress on a date with a boy that was being exceptionally sweet to me, I'd probably electrocute everyone, too.
What: Ninth House by Leigh Bardugo
When: 10/15-10/16
Rating: ★★★★★
Review: I am never going to be ready to write this review. Seriously. I'm writing this 13 days after finishing reading it because I've been having so much trouble putting my thoughts into words. This was an experience. Like, a full body experience that made me put the book down and sit back to just breathe sometimes. I really, really wish that I didn't binge this, but some misfortune with Amazon meant that I didn't get my copy until just before I was seeing Leigh in Cambridge, instead of a week before, and I wanted to read this before I saw her, so basically, all this boils down to is that I'll be reading this again soon so I can really process it.
The story, at first glance, is about a magical world of secret Yale societies, magic, and ghosts. It's about a young girl who stumbles her way into a Yale scholarship, in which her tuition is paid if she joins Lethe House, which protects the magic of the secret societies and keeps them in order. It's about the fact that Alex Stern can see ghosts, about her tutelage under Darlington, about her pursuit of a normal life, about trying to find herself.
The story, when you actually read it, is about none of those things. Truthfully, Ninth House is a story about trauma. Told in alternating timelines, we follow Alex as she is now, trying to fumble her way through life at Yale without Darlington, and Alex as she was, first learning about Lethe House and this insane world that she thought was just her mind breaking apart. Throughout both timelines, Alex's past is woven in flashbacks and memories, in anecdotes and secrets, and all of it amounts to the same thing–Alex Stern is trying desperately to survive. Thriving isn't even on her radar. She's experienced the worst sort of traumas over and over again, and she keeps picking herself back up because otherwise? It's not a laugh or cry situation. It's a survive or die world that Alex Stern is trying to crawl her way through, and she's determined to pick herself back up over and over again.
When she starts at Yale, she expects it to be more of the same, and for a while, she doesn't let the idea of thriving do anything but fizzle at the edges of her survival. Slowly, but surely, though, as Alex starts to learn that trauma can eventually experience healing, that she doesn't have to pick herself up on her own, and that depending on others doesn't mean death anymore, she starts to really understand. This is life, and it's worth living.
Ninth House is a lot of things. Sure, there's ghosts. Yes, there's trauma. It has excellent writing, characters with incredible depth, a dizzyingly exciting plot, and the most perfect ending (we'll come back to this), but, when you actually crack its spine, it's not about the horror elements or the intricate plot. It's about the people. More importantly, it's about the women. Because if you think, for one second, that Pamela Dawes is going to withstand a single ounce of anyone's bullshit, you've got another thing coming. You know, going in, I knew I was going to love Alex. I was pretty sure I was going to love Darlington, too. But Dawes? Mark her down as a Karou for me, guys. Wow. I want to scribble so many of Dawes' lines over every available surface and just scream about her for a lifetime.
This has gotten exceptionally long. I have one last thing to touch on, and then I'm done, I swear. THAT ENDING. As I was approaching the ending, it was about three hours before I was going to see Leigh, and so I was just a bundle of excitement and anticipation and please please please I want this to end ONE WAY. Like, down to the last line, I knew how I was hoping this would end. And damn. She did it.
All of these words are still not enough to describe how much Ninth House meant to me, as a woman, yes, but also just as a human, as a reader, as a person existing in this impossible world. I came for the secret societies and ghosts, but I stayed for the empowerment and fiercely unapologetic healing. Thank you, Queen Leigh.
What: Scythe by Neal Shusterman
When: 10/17-10/22
Rating: ★★★
Review: This was totally fine. The writing reminded me a lot of Scott Westerfeld's super popular YA series, Uglies, in that it was very early-2000. Even though this was published in 2016. It was kind of meh for me, though I'll probably read the second one because I'm curious. Much like Westerfeld's novels, though, I'll also probably only get around to it sometime in the very distant future. There was nothing wrong with this book. There just wasn't a whole lot of great, either. The writing wasn't all that special. The characters were fairly flat. The concept was excellent, though just barely well-executed. There were some interesting topics that weren't delved into that far, and a lot of things that tied really well with the current political climate. I'm sure this was a huge hit when it first came out during the election, but three years later, this doesn't hit as hard.
As I said, the concept is fantastic. In a world where even death has been conquered, death must still occur. In order to maintain population control, Scythes come into being, the best of humanity bound together with one purpose: thou shalt kill. They must not show bias, they must meet a quota of gleanings, and they must not be brutal. Citra and Rowan are chosen as apprentices to well-known Scythe Faraday, and the story that follows is kind of like the second Inheritance Cycle book–long, winding, and all about learning.
What: The Slightly Alarming Tale of the Whispering Wars by Jaclyn Moriarty
When: 10/17-10/22
Rating: ★★★★★
Review: My review for The Extremely Inconvenient Adventures of Bronte Mettlestone is linked. This was honestly just as adorable as the first one. I truly just derive a lot of joy out of these characters and this quirky little story. I wish I'd either reread Bronte or read these closer together so that I could remember some of the details from Bronte since this tells the tale of the Whispering Wars, which happened before Bronte's time. This is a prequel, but it contains time travel, so it does reference the first one, and I'd definitely recommend reading that first. As before, the characters were absolutely wonderful, the story kept me engaged, and the writing is still my favorite part.
Told in two voices, Finlay, an orphan, and Honey Bee, of Braithelwaite boarding school, must join forces to help rescue all the children that have been kidnapped by Whisperers and forced to work in the diamond mines in the Whispering Kingdom. Overflowing with talking dragons, radish garden gnomes, sterling silver foxes, sirens, Shadow Mages, Spellbinders, and a little bit of Faery, this tale is told in the style of a journal, chapters passed back and forth between Finlay and Honey Bee, as they recount their wild adventures at the beginning of the Whispering Wars and how they turned the tide.
What: The Devil's Thief by Lisa Maxwell
When: 10/18-10/28
Rating: ★★★★★
Review: My review for The Last Magician is linked. Wow, talk about sophomore slump not even kind of being a thing. Look, we all have that fear, that the first book we read is, in no way, going to be lived up to by the second book, but Lisa Maxwell is here to deliver. This is outstanding. I had no true expectations going in because time travel makes my brain short circuit when it comes to guessing plots, so I was rocked by everything that happened in the best way possible. This was just so damn good. The writing, obviously, was as fantastic as the first one, and has made me even more excited for the finale. (Excited? Nah, bro, I'm terrified. Is it available for preorder yet?) The characters–LOOK DON'T GET ME STARTED ON ESTA FILOSIK. I WILL SHOUT FOR A LONG TIME. Between missing Karou lately and being cracked in half by Alex Stern this month, I was not ready to be steamrolled by another incredible woman, but thank you anyway, Esta, I appreciate your entire self. Like, goddamn, I am here for female authors just totally saying straight up NOPE to men everywhere. Keep it coming. Also, the plot. The plot. Like I said, time travel makes me wibbly wobbly, and this was amazing. The ending alone would have kept me coming back, but the rest of it had already done the job.
This picks up immediately after the ending of The Last Magician, which I always appreciate. I like me a good time jump for shock value, but sometimes, I just want to see instant repercussions, and it really works to have that in this sequel. After Esta & Harte escape the Brink, it's onto the daunting US as a whole, and that's only a fraction of the adventure. From Nibsy in the Bowery to Viola with plans as sharp as her knives and Jack Grew jumping between timelines, The Devil's Thief is a wild ride, and it not only serves some major kickass vibes for a middle book, but also promises something nerve-wracking to come.
What: An Affair of Poisons by Addie Thorley
When: 10/23-10/30
Rating: DNF @ pg 175
Review: This is nothing against this book, this is just not for me. I should have known after struggling through the first 150 that I wasn't going to like this, and I'm at a point in the month where I just don't want to read this anymore. I gave it another 25 pages, and it's just not happening. I saw another review that said they went into this expecting Katharine from Three Dark Crowns and got Scarlett from Caraval, and yup, that's about why I'm stopping. This has major Caraval vibes in the writing style. It's overflowing with sumptuous adjectives, the romance is predictable and dashed in as though it's been forgotten in the midst of all the hate, and the characters are just ughhhhhhh. Mirabella spends so much of the first 175 pages exclaiming and nearly dying and just being so freaking dramatic that I cannot read another word in her voice. Josse is fine. I appreciate the loyal older brother archetype, but I'm also kind of over toxic family dynamics. He's a great MC to have for this story, pitting royalty against the common people, but he also has some pretty privileged views of the world, and it's kind of exhausting. Overall, the writing feels like every other subpar YA that I wasted time on (read: Caraval, okay fine I'm linking my review), the characters are annoying, and I just don't care enough to keep going. This is probably only the second book I've DNF'd this year, but there are so many other books that I want to be reading right now that I don't feel like putting in the effort to read something that still hasn't grabbed me after 175 pages.
What: The Steel Prince, Vol 2: Night of Knives by VE Schwab & Andrea Olimpieri
When: 10/25
Rating: ★★★★
Review: My review for volume one is linked. This was definitely better than the first one. I'm still not in love with the art, but it's growing on me. It's just so unclear and not blurry, but that's the descriptor that comes to mind. It's got really hard lines, but no actual definition? It's very strange. The story was a lot more interesting, too, though it still had that quality of just "and why are we learning about this?" vibe to it. We dove right into the action, which is something I'm usually a fan of, if we're then given any kind of reason why that action is happening or what's going on in the world, but instead, this is more of the slice of life type of stuff that we saw in the first volume. No reason why Maxim is being attacked other than that's what happens, no reason why all his soldiers still hate him other than he's a prince and that's how it goes, no reason why this Night of Knives is suddenly a big deal when we've never heard of it before. Which, granted, there's an interview in the back where Schwab says he name drops the Night of Knives in one of the Shades of Magic books, so I definitely just forgot about that, but she also says that you should be able to pick these up no problem without having read the SOM trilogy, and honestly? Naw. You'd be so lost.
I kind of feel about these graphic novels as I do about the Dark Crystal ones. They're great if you're already invested in the universe, and you're in it to see Maxim kick some butt, but if not? I wouldn't advise them until you've read the SOM trilogy and fallen in love.
What: NOS4A2 by Joe Hill
When: 10/25-10/29
Rating: ★★★★★
Review: This is my last currently published Joe Hill, and I am the saddest person ever. NOS4A2 was recently adapted by AMC, so if this sounds familiar, that's why! It's not your average vampire story. Instead, Charlie Manx is a soul-sucking vampire of sorts? He's easily one of the creepiest vamps I've ever met, so I think he definitely fits solidly in the Nope category for horror legends not to cross. NOS4A2 is the funny license plate to his Rolls Royce Wraith, which he uses as a magical imagination vehicle to drive his children victims to Christmasland. You think I'm kidding, but I'm very not, and it's so scary. Like, way to make me not look forward to my favorite holiday ever, Hill. Thanks for that. This is also a perfect book to adapt for television because it spans, like, twenty years or something? When we first meet Vic McQueen, one of my new favorite ladies, she's a scrawny kid riding a Raleigh bicycle that also acts as a magical imagination vehicle that allows her to cross a ghostly covered bridge that can deposit her anywhere in the world that she needs to go, as long as it's a fixed destination. We follow Vic throughout her life, from childhood to motherhood, when her 12-year-old son, Bruce Wayne (this book is a gift), is kidnapped by the officially declared dead Charlie Manx. But he's a vampire, y'all, so he'll be as beautiful as Zachary Quinto in no time.
Wow. Damn. This is why I'm a Joe Hill fan. This is why I'm going to read everything he's ever written. Like, wow, and damn again. What the hell. The writing in this is top notch. Hill weaves a story that leaves you turning the page over and over again, and it's with the same gritty, realistic, hard to stomach writing that his family is known for. These are real people, human characters that hold onto your attention and don't ever let you look away. Because it's not just the writing that excels–Hill is a master storyteller. His characters and plot equal his writing style. They're well-developed, difficult to look away from and at, and they'll keep you captivated to the very end. Would I die for Vic McQueen? I mean, probably.
Monthly TBR
Alright, folks, with NaNoWriMo about to start and the end of the year promising to be much less busy than normal, this is my TBR for November & December. I want to have all of these finished by then, and instead of listing them out each month, I figured this would be easier, plus it holds me accountable for everything that's leftover from 2018. I'm also hoping to get (and stay) caught up on new releases so that when 2020 rings in, it'll be with not a heck ton of books hanging over my head.
I do, however, need to read Chamber of Secrets by JK Rowling & The Fall of Gondolin by JRR Tolkien because it's been over two months since my Sorcerer's Stone review, in which I promised the COS review was coming soon, and my last LOTR post was in freaking June, so I really need to get both of those posts up.
Favorite Posts
May @ Forever and Everly dropped some seriously awesome ownvoice Latinx recs, and I am here for it.
Charlotte & Anna @ Reads Rainbow are, first of all, some of the most amazing humans on this planet. I mean, a blog purely dedicated to rec'ing LGBTQIA+ stories? Y'all are saints. But also? This discussion on straight people twisting queer stories with happy endings into tragic ones is a gift, and I need to shout about it.
Look, CJ's Epic Fantasy Tropes I Love vs Hate @ Paper Fury is fantastic, I agree with literally everything, but this "boy turns into a mindless monster as a part-time occupation between being king" description of King of Scars nearly destroyed me.
Briana @ Pages Unbound wrote a fantastic review of Beowulf, one of my absolute favorite classics, and looked at it through a new lens of loss, which was such an interesting take on it that I don't often see! She also described perfectly why LOTR is one of my favorite series ever, and why it's not just because of its high fantasy genre!
Writing Updates?
The last two short stories for October are live! And Brimstone features an angry faery and Mars is the latest edition to my planet people short stories. There won't be one posted on Halloween since this wrap-up is taking its place, but that doesn't mean I haven't been writing! ICYMI, here's my official NaNoWriMo announcement post! But also, uh, guys?
Ya girl wrote 12k words in the last week and a half of October because I was so excited about my NaNo project that I just had to start it early. That doesn't mean a whole lot in the grand scheme of things, but I'm really excited because I WROTE! IT'S BEEN SO LONG, AND IT FEELS SO GOOD! Also, make sure to check back on Friday for a post that delves a little deeper into my project.
What I've Been Watching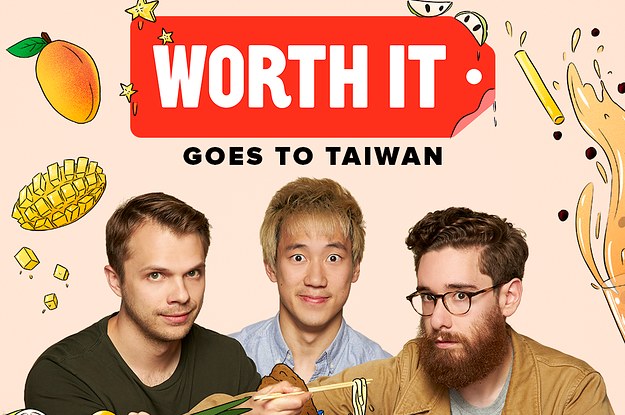 MY BOYS ARE BACK! If you know me irl, you know that when Worth It is airing, my Sundays are booked. I always eat my Sunday lunch in front of my laptop while practically drooling over whatever they're eating, and I've been loving the Taiwan special so much! I can't wait until they're back with the new season, UGH!
Yo, this movie was nuts. Fractured is a 2019 Netflix release, and it was one of those movies that I didn't intend to watch, but my brother put it on while I was in the room, and I just got swept up in it. The movie follows a recovering alcoholic dad who's struggling with his marriage and being there emotionally for his family. When his daughter falls and hits her head, he rushes her to a nearby hospital where sinister things seem to be afoot. This is more thriller than horror, and I was convinced of the ending right up until the actual ending. It was interesting, and I definitely recommend it, though I was a little miffed about the ending since I wanted it to go a different direction. (IE: I wanted this to be a horror movie, not a thriller.) Still excellent, though, and definitely a good movie for October!
LIFE!
Y'all, it has been a busy couple of weeks. My October was insane not only in terms of blogging, but in life, as well. First up was seeing Leigh Bardugo for Ninth House, and oh my godddddddd.
Okay, so the event was at the Cambridge Public Library, and though I am zero percent a fan of Boston and big cities, I do have a special place in my heart for Cambridge because it's just gorgeous. I knew I had to dress up because, um, Leigh is the Goth Queen, so I went in a pair of super flared black pants from Die With Your Boots On (located in Salem!), and a black shirt that had a lace bodice and a sheer, bat-winged thing on top. When I walked up, Leigh sat back and went, "Okay, now we're talking." The event itself was amazing. We got there early enough that we were able to snag seats in the completely sold out talk, and the signing line was so damn efficient. Like, last time I saw Leigh, we were there for four hours. This time, we were in and out in under two, it was wild.
Her talk was fabulous, and I was just so entranced. My friend kept trying to talk to me, and I just completely ignored her. Like, leaned forward stupid smile wide-eyed kind of ignoring. I had a very specific thing I wanted to tell Leigh when she was signing my books, too. I'd finished Ninth House about three hours prior to the event, and as I was reaching the end, I wanted it to end a very specific way, down to the last line, and lo and behold, when I got to that last line, GODDAMN LEIGH. It was like she read my mind. I was saying that first part, and she got this terrified look on her face like oh dear god which way is this about to go, and then was super relieved when I finished talking.
Overall, it was a fantastic night, and I can't wait to reread Ninth House.
Yo, we clean up good!
Next up was a wedding, which my sister (right) was in. It was my best friend's twin brother's wedding, both of whom I've known for literally 26 years. It was wild to see him get married, and the reception afterward was so much fun! That's my brother on the left, and I was so happy to get a picture of the three of us all dolled up.
And last, but certainly not least, (and perhaps the most fun) is my Halloween yoga class! Since this has not actually happened yet (I'm posting this a day early), I don't have pictures, but keep an eye on my main Instagram, and I'll have something up at some point tomorrow night. This is my third(?) year hosting this free class, and it's so much fun. We listen to Halloween music for an hour and a half, which is anything from Thriller to the Monster Mash, there's usually themed treats involved, and I'm reading a short story this year during our savasana! Our savasana is extra long, too, because we're doing a 15-minute yoga nidra, you're welcome. So, if you're located on the North Shore and want to come play, we're in Middleton, MA @ Barefoot Yoga Shala. Class is from 6PM-7:30PM, and is all levels!
---
And that is a wrap on October! I'm pleased with how I did with my insane TBR, but I'm also pretty damn sick of spooky books right now. That's part of the reason why I wasn't able to finish An Affair of Poisons this month, but also, one last fast announcement–I'm rereading The Raven Cycle in its entirety in only a week! I definitely could have done this way before Call Down the Hawk's Tuesday release, but since my copy isn't going to arrive until later in the week, I decided to plunge in and have some fun. (Fun's the right word, right? Are we sure?) I'll be posting about it toward the end of next week in one of my usual rambling, long-winded reviews, so stay tuned for that! For now, I'm tired from doing a lot of NaNo work today, so that's all I've got.
How was your October?