I'll be the first to admit that a lot of these are nowhere near surprising, but that's for a good reason! This is the last of the Halloween-themed TTTs, as well, so let me know in the comments below if you enjoyed these!
---
So there are some people in this world–living, breathing, alive people with emotions–that didn't think this musical was the best thing to ever happen, and I just don't understand. I saw it on Broadway, and it absolutely destroyed me with laughter. I loved it so much, and I feel like it's such a good tribute to the original story.
Favorite song: When You're an Addams
IF YOU DIDN'T CRY AT THE END OF THIS MOVIE, WE CAN'T BE FRIENDS ANYMORE. Coco broke my damn heart, and I am going to love it forever. I often sing Remember Me to my little dog, but switch it around because her name is Penelope and it swaps in perfectly.
Favorite song: Un Poco Loco
I mean, come on. We all knew this was going to make an appearance. The Coraline soundtrack is one of my favorites, and I'm going to be bitter about Apple Music taking it down until they put it back up. The music in this is sometimes as creepy as Coraline's Other Mother, and it brings me right back to crawling through the tunnel and not knowing what to expect.
Favorite song: Other Father Song
I'm super excited to drop the Corpse Bride soundtrack in here since it didn't make it into my TTT non-spooky movies. I adore the movie, and the soundtrack is just as lovely! All the little piano bits, the fun skeleton songs, and it just somehow captured Victor's hesitancy and Emily's hopes so well.
Favorite song: The Piano Duet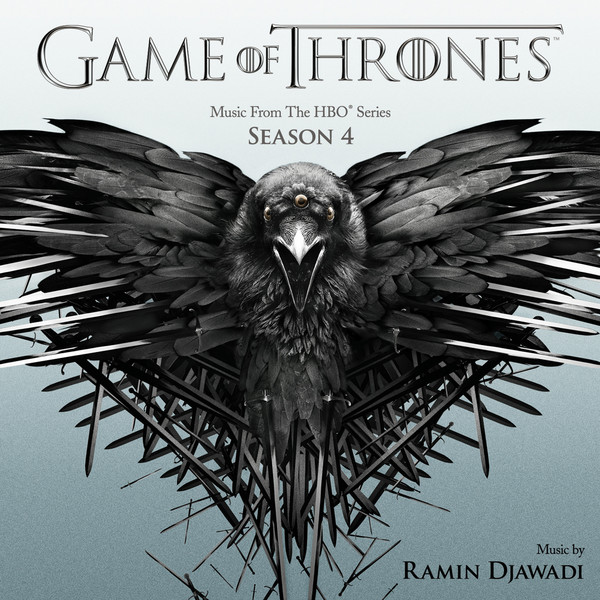 First: don't let this trick you into thinking I'm at all okay with this series. I'm not. We don't speak about it. But what we do speak about is its creepy ass music. I'm putting the cover for season four here because it's got the Sigur Rós version of The Rains of Castamere, which is just a whole lot of nope scary, but all of the seasons have pretty spectacular music.
This movie has been featured twice in these TTTs, I realize, but it's for good reason! Not only is it a magnificent movie, but the soundtrack is on point. I listen to a lot when writing, particularly when my main characters are faeries. I can't wait to see what the second movie brings for a soundtrack, and if there will be any other spooky remakes like Lana Del Rey's.
Favorite song: Maleficent Suite
The Nightmare Before Christmas movie has, in my humble opinion, one of the best soundtracks of all-time. Not just spooky all-time, but all-time, and that's because I listen to this in its entirety at least once a month. It's so damn good, you guys! It's so catchy, too, and hey, did you know Patrick Stewart voiced the prologue? I didn't, and it makes it better every time now.
Favorite song: This is Halloween
I've seen The Phantom of the Opera three times now, twice in Boston and once on Broadway, and it remains, to this day, my favorite musical. Young Mary liked to drape whatever long black anything she could find around her shoulders during a thunderstorm, turn out all the lights, and belt this out with it turned up as loud as possible. I even went as the Phantom for Halloween one year, and no one knew who I was. It was a tragedy. I should also note that this soundtrack is for the original London cast and not the movie.
Favorite song: The Phantom of the Opera
The Rocky Horror Picture Show is a true Halloween staple. I teach a yoga class on Halloween every year, and if a song from this soundtrack is not on it, I need to be prepared for revolt. It's also a staple movie, so really, what are you doing if you're not watching/listening?
Favorite song: Time Warp
I recognize that this is both not a soundtrack and only has one song on it, but I needed to feature this song somewhere, and it fits best in this list (also, I can't think of a tenth, so shhhh). Mr. Sandman, on its own, is a pretty creepy song, but this version of it? Holy moly, guys. Put your jammies on and have a blanket nearby to hide under.
---
What is your favorite soundtrack to jam out on Halloween?