This week (and next week's) Halloween-themed TTT was so much fun to put together. I don't get to talk about music a lot on the blog, but it's such a huge part of my life. I listen to a lot of these while writing, whether it's a spooky scene or not, and most of these have made appearances on my Halloween playlists for yoga!
---
Aventine by Agnes Obel is one of my go-to albums both for chill out vibes and when I'm writing about Mason, my angry fire elemental faery. There's a lot of interesting and creepy piano work, as well as some haunting strings, and Obel's voice fits in with both so well.
Favorite song: The Curse
One of my absolute favorites is Infections of a Different Kind (Step 1) by Aurora. I listen to this a lot while writing sister witches, my novel about three witches in the heart of Salem and their accidentally summoned demon best friend. It's got that perfect spooky vibe while also remaining upbeat and fun at times.
Favorite song: Churchyard
I saw EZI open for MAX, I think? This isn't exactly what I'd call spooky, but the Afraid of the Dark EP is the kind of stuff I listen to when writing sister witches, so it feels appropriate to drop it in here. It's also a weird version of pop where it's very relatable and not quite what you're expecting. That, and she's just adorable.
Favorite song: DaNcing in a RoOm
Like many people, I first discovered Fever Ray through the opening credits of Vikings. I haven't actually listened to their sophomore album in full, and even their freshman one more than a handful of times, but it sticks out to me as one of the spookiest albums on this entire list. It's creepy to the max, and that is mostly in part due to the vocals.
Favorite song: If I Had a Heart
I mean, duh? If you didn't think Fleetwood Mac was going to show up on this list, then we've got another thing to chat about. I know Rumors is everyone's favorite album, but it's for a good reason! It's also definitely got the spookiest songs out of them all. I mean, guys. When I saw them last time, Stevie didn't have outfit changes–she had shawl changes. To properly get ready for Gold Dust Woman, she changed out of her black lace shawl into a gold glittery one. That woman is the spooky queen.
Favorite song: The Chain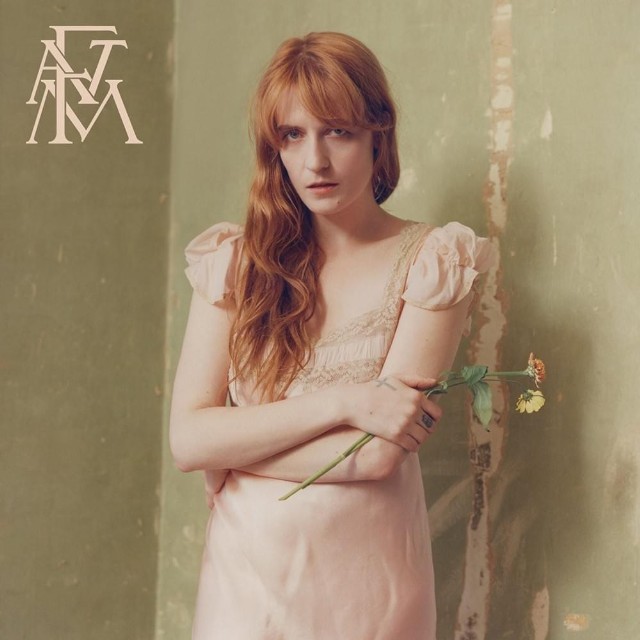 Obviously, this list was going to contain Florence + the Machine. She is, hands down, one of my favorite musicians, and seeing her live was just out of this world. And while High as Hope is not actually my favorite album of hers, it's definitely the spookiest, particularly Big God, which you need to play all the way to the end for maximum The Ring vibes.
Favorite song: Sky Full of Song
Okay, I'm gonna be real with you, I don't like about half of this album, and the half that I do like is about where my liking Lana Del Rey ends. I have nothing against her, it's just not usually my jam. However, this immediately comes to mind when I'm in this mood, and there are some serious slow-moving, weird bass, spooky vibe songs on here, which is really just any song that someone else is not featured on.
Favorite song: Love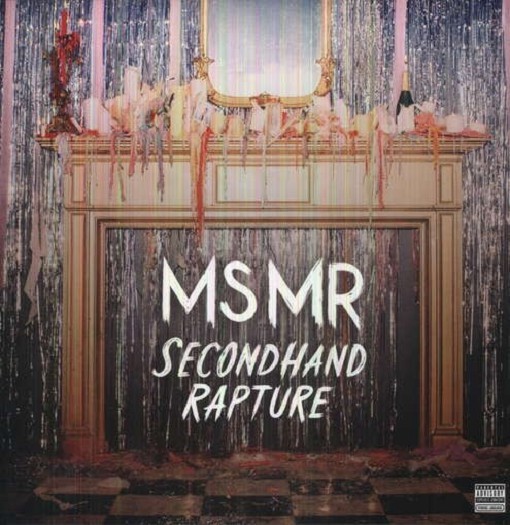 I first discovered Ms Mr through Game of Thrones, and it was love at first sight. Secondhand Rapture is another album that I just put on and forget about. It's so well crafted that I listen to it over and over and over without realizing, particularly when brass instruments make an appearance.
Favorite song: Bones
No matter what, PVRIS was going to show up on this list. It was just a matter of deciding what album fit this spooky mood best, and it's definitely their Acoustic EP. Though it's only four songs long, it's captivating with its echoey quality and slowly, haunting melodies. And if you're looking for more like this, they have an Empty Room Session for another song that's very similar.
Favorite song: Demon Limbs
I was recently fortunate enough to see Zoë Keating live, and it was a truly phenomenal experience. While I am a big lover of her famous album, Into the Trees, I've been having a love affair with her Snowmelt EP. I can honestly just put it on and not even realize it's been two hours. Plus, it's all cello!
Favorite song: Possible
---
Well, I didn't intend for that to be entirely women, but it honestly feels right that way.
Did you find any new artists to love? What are some of your favorite spooky songs?