Well, the second half of this month has been a lot more productive than the first half, and I'm super grateful for that. Also, I don't know if anyone's noticed, but I've definitely been pretty quiet on here lately, and well, that's about to change. Buckle up, kids.
Mini Book Reviews
What: Salvation Day by Kali Wallace
When: 9/13-9/17
Rating: ★★★★★
Review: Okay, here's the deal. This was a four-star read for me, but then Kali Wallace didn't bury her gays, so it's a five star. Because y'all, not only did Wallace go there with an all-POC cast and a white villain, she went there and didn't bury her damn gays, and I AM HYPED. This was so excellent, and also so not what I was expecting. I went in knowing only one thing: "corpses in space." I've been a fan of Wallace's work since Shallow Graves, and so I knew that this was going to be good, but Salvation Day was such an unique experience of watching this go from the small idea of "corpses in space" to this insane thriller of zombie & parasite virus elements, ancient alien civilizations, and true horror make you jump at night when you're going to bed kind of writing.
This is about two different groups of people, led by two different POV narrators. Zahra is the leader of a mission of people who no longer want to live under the oppression of the Councils of the world. They've eked out a desperate existence in the poisonous wastelands of what was once considered North America, and now they're headed to the stars to seek a new home away from the Earth. Jaswinder is back in space for the first time in over a decade, headed to a base on the moon where he can continue his research. After the disaster of the House of Wisdom massacre during his childhood, Jas is nervous about being in space again, but he never expects his worst nightmares to come true when he becomes a hostage bound for House of Wisdom, which has been floating dead in space since the massacre and is full of infected corpses.
WHAT. Okay, for real, this book checks all of my boxes. Space? THANK YOU. Horror? Yes, sure, make me think about parasites, that's definitely what I need before bed. Broken, sad, gay boy? OH MY GOD. Conspiracy theories? Hi, yes, my name is Mary, and I loved The Disasters by MK England, and now we've got Salvation Day by Kali Wallace, and I think my new favorite subgenre is conspiracy theories in space. This was so good. The writing is excellent, but I knew that going in. The characters are amazing. They were so complex and interesting, and I was falling in love with them without even realizing. The plot kept me guessing, wowza. I had no idea where it was going to go, and I was so damn excited when I figured it out. This is such a trip, and it deserves to be shouted about more.
What: Clockwork Prince by Cassandra Clare
When: 9/16-9/21
Rating: ★★★★
Review: My review for Clockwork Angel is linked. I like to do this thing, I guess, with Shadowhunters novels where I abandon my usual "takes six months to read a trilogy" and just marathon them all at once. And this was so good! I don't know that I'll ever rate a Shadowhunters book above four stars anymore, but this deserved all four stars. It picked up immediately where Clockwork Angel left off, and while it was that usually long, rambling journey through romance and drama, I thought it had a very unique plot. Yes, it has some similarities to TMI, but not as much as I think other people make it out to be. I wasn't sure how this one was going to play out, both in terms of the villains and in terms of the boys. Nate's role in this definitely surprised me, and I am so, so curious about Tessa's parentage. I'm also very curious to see how her romance with Jem & Will plays out. I know how it ends, but I have no idea the journey, so this is still holding my interest quite a lot.
I absolutely loved the way Clare has written Tessa's feelings for each of the boys, too. They're both so different, and so believable. There's a very Clary/Jace vibe with Tessa/Will, but there's something very TID-specific about the Tessa/Jem romance, and I appreciate how it's been written. I have no idea how it's all going to wrap up in one book, though I am really glad we got the answer to Will's secret in the second book so that we can focus on the real stakes in the third one. Hopefully, you'll see my review for that one this month, as well!
What: The Towering Sky by Katharine McGee
When: 9/17-9/30
Rating: ★★★★
Review: My reviews for The Thousandth Floor and The Dazzling Heights are linked. I don't know why it took me forever and a day to read this because I really did enjoy it! This was such a fantastic conclusion to this chaotic story. I accidentally saw a big spoiler on the last page when I was checking the length, but turns out the spoiler I saw was so completely twisted on its head that I had no idea what was actually coming. It took until about five pages before it all unfolded for me to realize, and I was shook.
As before, this was just layers and layers of drama and teenage romance and the best kind of shut-off-brain reading, and I loved it. Sometimes, you just need to not be immersed in insanely complex brand new fantasy worlds for a hot minute, and instead stuck in a dark elevator with someone you shouldn't love because heck yeah that's what you need. This was so good, and so delicious is the only word I can think to describe it. Like, it felt decadent reading it, this high stakes world of rich people that I could never possibly imagine being part of. It also kind of felt like how all the reporters are described, as like leeches looking in on tragedy, but since it's all fiction, can you blame me? This sucks you in, and doesn't let up for a single second.
What: To Love and Let Go by Rachel Brathen
When: 9/18
Rating: ★★★★★
Review: A longer review of this book can be found here. Basically, I cried for 320 pages straight. I was exhausted the next day, and had a headache in the morning, but wow I needed this. I knew, going in, that this was going to be a difficult book for me to read, and I am so, so grateful to Rachel for sharing her story. This, unlike Yoga Girl, is not a yoga book. Instead, it tells the heartbreaking story of Rachel's three enormous losses, ones that followed on the heels of each other: her best friend, her grandmother, and her first dog. It is a memoir full of gut-wrenching passages, trying to navigate friendship loss (which is honestly just the worst), and how the hell to even begin healing after so much pain. It's powerful, it's a lot, and it reminded me that I'm not alone.
.
.
What: We Set the Dark on Fire by Tehlor Kay Mejia
When: 9/20-9/22
Rating: ★★★
Review: You know, I was doing so well reading my preorders in the first half of this month, and this second half, I've just gone off the rails. This was fine. I'm really not mad about reading it, but I don't think I'm going to read the sequel. There was nothing about this that was a flag to not read the sequel, it was just kind of whatever. The plot was pretty nonexistent. Yes, we're in a fantasy world where one man pays for and gets two wives, and yes, there's discussion about the political climate and immigration, and yes, it's lgbtqia+, and all of this is great stuff to talk about, but none of it was actually talked about? Anytime we got close to actually having a conversation about the corrupt politics, Dani would remember she was attracted to Carmen. Anytime we got close to actually talking about Dani having feelings for Carmen when she's been trained not to have feelings for anyone, there was some kind of resistance explosion. And the resistance, ugh. La Voz was just so underwhelming, underdeveloped, and, frankly, not interesting.
What this boils down to is that everything in here is really underdone in a market where all of these topics have already been done in really excellent ways. There are stronger books out there that discuss corrupt politics, immigration & racism, and lgbtqia+ relationships, and this one just kind of flutters through all of them without having any concrete stakes in any of them. It was really just fine and nothing else, and I'm really sad about that because I hyped it up in my head so much.
What: Beneath the Dark Crystal, Vol. 1 by Jim Henson
When: 9/22
Rating: ★★★★
Review: God, the artwork in this is gorgeous. I'm going to try to read the other volume this month, too, to clear out some of the graphic novels from my owned TBR. I'm excited to dip back into this world really quickly, too, so beautiful artwork + Dark Crystal = not really caring about the scattered plot. Because honestly, I had zero clue what was actually going on during this. I don't think this picked up right after the Power trilogy, but I don't know where in the timeline it did pick up, and I was just super confused, but again, the artwork is so incredible for this trilogy that I didn't really care, and it gets four stars purely for that. So like, yes, if you're a Dark Crystal fan, read this! If not, not really worth your time.
What: Shadow & Flame by Mindee Arnett
When: 9/24-9/27
Rating: ★★★★
Review: My review for Onyx & Ivory is linked. This was, honestly, a fantastic sequel. It's a lot darker, and at times more gruesome, than the first one, but I think the complex issues going on really worked for the story. A lot has changed since the first book, both politically and emotionally, and so there's some really loose moral grounds going on here. The theme of right versus wrong, of making decisions for other people because you "have their best interests at heart" versus letting them possibly make mistakes so they're in control of their lives, was done in a very unique way. To have Kate & Redborne foiled against each other like that was a fantastic storytelling technique, and it definitely hit its mark.
This had less of a LOTR feel to it, too. We got to see so much more of the world and the vast cultures, even though I would 100% read more in this world so we could explore some of the other countries that are only briefly hinted at. The cultures, however, are outstanding. There's so much quiet lore happening in this duology, and particularly in this sequel, that makes the story so much fuller and pulls me in so much more. Arnett is a fantastic high fantasy writer, and I'd definitely classify this more as NA than YA. There are a lot of heavy themes, and I'm pretty sure the characters are more toward their 20s. They make mistakes and terrible decisions, though, and go through the consequences of those, and it's just so refreshing to see those elements in fantasy when, so often, our heros/heroines are nearly flawless. I was even more pleased with this than I expected.
What: Wayward Son by Rainbow Rowell
When: 9/25
Rating: ★★★★★
Review: My review for Carry On is linked. WOW OKAY. I was 100% not expecting that ending, and don't worry, there will be no spoilers in this review, but uh, when's the third book coming out? This picks up a little after Carry On–Baz & Penny are in university, and while Simon is also kind of at university, he's mostly spending his time slouched on the sofa, angry at the world. Penny, desperately grasping at the last threads of Simon, proposes a road trip to see Agatha in California, and wrangles the boys into saying yes before they even kind of have a chance at saying no. It's just a road trip, right? What could possibly go wrong?
I'll be the first to admit I totally didn't expect this to have a plot. I literally thought it was going to be Simon, Baz, and Penny sailing across America in a convertible, living the dream. Simon slowly getting golden and smiling brilliantly, Baz rocking every floral pattern ever, and Penny practically bouncing out of the car with excitement. But, um? There was totally a plot? Like! A lot of things happened! Almost none of those things were romance! This had so much less kissing than I expected! But a lot of vampires! And a lot of action! And guns! This was superb, just so not what I was expecting. I definitely consumed it in two sittings, and the only reason it wasn't in one was because I had to teach a class in the middle. But wowowowowow Rainbow Rowell, thanks for knocking it out of the park again, and I can't wait for the next one.
What: Beren and Lúthien by JRR Tolkien
When: 9/26-9/28
Rating: ★★★★
Review: I wish I could get my act together and read the third book so I could actually publish my long review of the Great Tales of the Eldar Days, but until that actually happens, look! I read another Tolkien! My review for The Children of Húrin is linked. This is basically just an epic poem version of Beren & Lúthien's story that we get in The Silmarillion. Unlike the first book in this trilogy, I think this story fits better having read The Silmarillion previously because there's so much going on outside of Beren & Lúthien's story that trying to figure out the different moving pieces without knowing them is tricky.
The format of this book is really interesting, too. Christopher pops in every other chapter to discuss what's coming up, and breaks down what we're about to read. We're first given the original tale of Beren & Lúthien before the published version in The Silmarillion, and then we're given sections of The Lay of Leithian, which is an epic poem of their story. It's very Beowulf, and very well done, and I enjoyed it a lot more than The Children of Húrin.
What: Beneath the Dark Crystal, Vol. 2 by Jim Henson
When: 9/26
Rating: ★★★★
Review: This is, again, four stars based purely on the artwork. The story was better this time, and I definitely liked getting to see Kensho figuring out the light vs dark motif, but it was kind of overdone and predictable when the Skeksis popped in. Like, this was really starting to have an original plot and original mythos, and it was really interesting, and then the Skeksis came in right when all the light vs dark talk was starting, and I just? Didn't want it at all. Granted, they didn't stick around for much more than a few panels, but I had a major eye roll when an entire page was devoted to their "return". I really hope that they're not in the third volume, which I'll definitely be reading when it releases in March. The artwork, as before, was incredible, too. It's a different artist than Power of the Dark Crystal, and I really enjoyed how the Firelings were drawn. They were lovely before, but there's something elegant and otherworldly about them now, and I really like it. Overall, good, but not great, and predictable in a way that was a little disappointing.
Monthly TBR
October is going to be a little different. I'm posting my TBR separately, which came out yesterday. It's an insane list of books, and I'm so excited to dive into spooky books that I have literally been saving all year.
There's also a TON of fun Halloween-themed posts coming this month. I was super ahead of schedule and decided to pre-write almost all of them, so I can actually give you a real inside look at what to expect next month:
Mondays: For the first three weeks of October, I'll be posting a review series of my favorite places, food, and drink spots in Salem!
Tuesdays: Every week will see different themed top ten posts, including books, movies, and music.
Wednesdays: Themed Character Spotlights will take a look at some of my favorite spooky original characters.
Thursdays: Thursday Thousand short stories are back for October! Each week will contain a spooky short story of my own creation.
It's going to be a fun, full month, and I can't wait to share it with all of you!
Favorite Posts
Sarah @ Written and Worlds dropped a list of 16 Ways to Come Up with Story Ideas, and not only is this post a godsend, it's such a good list! Some of them seem like they'd be common sense, but a lot of the time, when you're stuck in front of your computer/notebook trying to wrack your brain for ideas, you don't think about getting up and doing something, so I just love this.
Caro @ Bookcheshirecat dropped some awesome reading recs for all you fall lovers out there. HI IT'S ME. She put a super fun twist on it, though, and rec'd books based on different seasonal favorites!
Simone @ Simone and Her Books discussed different ways to build a positive reading habit, and yes, yes, and yes again. These are excellent tips, and Simone's blog aesthetic is just everything I dream of, so you've got a two for one!
The Orangutan Librarian killed it again shouting about why classics are important, and I just want to double shout all of those reasons.
Writing Updates?
I'm going to remind myself that pre-writing is still writing (thank you, Victoria Schwab), so I do actually have a writing update! I posted on my Insta story the other day that I'd done something really exciting:
Music is hugely influential to me, and I associate it with my writing all the time. There are certain bands that fit with certain stories (Lord Huron for Saints at sea), certain songs that can go with no other character ever (Swan by Willa for Henley from sister witches), and whole playlists devoted to just a general aesthetic. This playlist, however, is fun because each song is for each of my planet people! I've written a few Thursday Thousands (Mercury, Earth, Neptune) for a few of the characters, but the general gist of it is that I've got nine main characters, all named after the planets. While they do have some attributes according to their planet, there's no actual magic or even magical realism. It's just a story about unlikely people coming together and finding family in each other, and it's adorable. It started as a middle grade series years ago, and it's since grown and evolved into a young adult coming-of-age story.
The playlist isn't all, though! When I'm beginning a new novel, I like to sketch out each character. Basic details like what they look like, but also history on who they are, what they've been through up to this point–basically a vague about me that I can reference. Once those are done, I start sketching out plot ideas, and eventually I'll get around to outlining, but all of this pre-writing needs to happen before a cohesive and coherent story can actually come together. And I've written all nine character sketches, so I'm keeping my fingers crossed that I continue to hang out in this world. I've been known, recently, to write character sketches and then run away, but I'd really love to write about some sad teenagers and all their first world problems, so fingers crossed!
Also on the docket, which swung around very last minute, is sister witches 2. I've been wanting to play with the new coven that's going to be in the second book. I've been trying to feel them out and figure out who they are, so I decided to write a quick story for them that turned into the first chapter of the second book, and well, here we are, 4500 words later. It's not a lot, but it's more than I've done all summer.
What I've Been Watching
Originally, I was going to say nothing, but somehow, I've actually watched a couple things.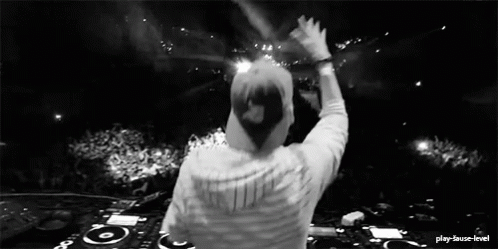 My brother is a big documentary fan, and he likes to pick a night to just sit down and scroll through Netflix until he finds something that calls to him. He started to flick past the Avicii documentary, True Stories, and I was like wait! That's a thing? Watch that! We're both huge Avicii fans, so he put it on, and it was quite the experience. It's only an hour and a half, but I definitely recommend it. It was eerie at times, like when his manager said, right in the beginning, "I'm going to make you so famous, you're going to drop dead." And it was painful, watching Avicii say repeatedly that touring was killing him, that he had to stop, that he felt awful and stressed out and just done, and no one listened to him. It was definitely one of those films where you walk away having learned a lesson, or just having a lesson shouted a little bit louder to you, and it was really excellent.
Look, sometimes you're in the middle of Shawshank Redemption, and your mom says she might as well leave the room, and your brother hops on Netflix and puts on a sweet romance full of horses and racism in small towns and then ends up pausing it when he has to take out the dogs because he's so invested, and that's just how you spend your Monday night. Is this great? Nah. Am I mad I watched it? Nah. It's one of those movies where you can shut your brain off and just settle into some predictable storytelling. The World We Make is on Netflix, and it will definitely make you want to read horse books when you're through.
LIFE!
Not gonna lie, it's been kind of an exhausting second half of the month. There were some great times, and some pretty rough times, and I'm honestly glad the month is over.
My niece turned four! Her birthday is on the 10th, but we didn't celebrate until the 21st, and it was so much fun. She gave me a sticker right when I walked in, and she offered me some gum just before this picture, in which she painstakingly unwrapped a new piece while trying to chew around the three already shoved in her mouth. I just love her to little pieces, and it was so much fun to spend time with her.
The Sunday following, I was supposed to go to the ballet with Alex to see Giselle. We stopped in Salem for lunch at Life Alive and tea, and we were barely out of Salem when one of my tires exploded. Long story short, Subaru was at fault with a bad alignment that caused both of my front tires to turn in so much, they could no longer handle it. We spent about forty minutes waiting for AAA to answer the phone and send someone out because, despite trying our best in our combined jumpsuit and white dress, we could not get the tire changed. By the time we got home, the ballet was halfway over, and would be nearly done before we actually got there. The best part? Subaru was rude to me after two days of trying to get in touch with them. They were condescending, they asked me if my husband had bought the car for me, and they told me that no matter what their techs found on the car, I was going to have to pay for it. Despite having a warranty that guarantees free service for all non-general maintenance. I've had the car for five months. They decided my tire exploding was normal wear & tear. Note to self: never buy from Subaru in Danvers, MA again.
Thankfully, Direct Tire is a godsend and the best guys around, and they had my car up and running again on Monday. I had to get four new tires because Subaru also left tires on the car from 2015, so they were both hard to find and would take a long time to ship out, and with all-wheel drive, they need to match. The actual, non-sarcastic, best part? I called Boston Ballet to say that I'd been in an accident, and was there anyway I could get in for another show? Not only did they make an exception for my free voucher (as a subscriber, I get to take someone for free), they waived the second show fee on my ticket, and they still sat us in orchestra.
Do I look a little crazy? Well, yeah. We got there with only 20 minutes to spare (I swear, I'm cursed, people need to start driving me to the ballet, not the other way around) and had to pick up our tickets at will call, but we made it in before it started, and wow. If ever you're looking for a spooky autumn show, check out Giselle. It had ghosts, a fog machine, betrayal, romance, and incredible choreography. It was wonderful from start to finish, and I absolutely cannot wait for my next ballet. Fingers crossed it's going to be Nutcracker again! I'm so glad that we go to go, and even more so that we got in the Saturday show because I had a yoga workshop on Sunday, and wow, I definitely feel like someone hit me with a tire iron, but also I'm not mad about it?
It was an inversion and arm balance workshop, and it was intense. It was hosted at one of my favorite studios, The Salty Buddha, in Salem, and though going to Salem right now is the absolute worst idea ever, I decided to do it twice this weekend, and now I'm done for the next sixish weeks. The workshop was a ton of fun, and though I was exhausted when I first walked out, it's nothing like I'm feeling today. Mildly similar to how I felt after the 108 sun salutations, but different because my legs don't hurt, just my entire upper body. I learned a lot about both my handstand and forearm stand, which I'm super excited about, and we tried to tackle an arm balance that has evaded my understanding for a long time.
Afterward, I went apple picking with my parents, quickly food shopped, and then Bethany came over to sit out at the fire and just chat for a few hours. I'm so tired, and I feel like I may be setting myself up to get sick, so I'm definitely going to bed early tonight because I've got a very full couple of weeks coming up. MAX, Alex and Amy's birthdays, seeing Jen, Joe Hill, Leigh Bardugo, and HALLOWEEN!
Y'all ready for this?