I actually wrote a post about this earlier this year in May, so I'm curious to see how I've fared since then. This week's Top 5 topic (which I easily made into a Top 10 because not finishing series is my gift in life) is from Shanah @ Bionic Book Worm, and it's sure to make me feel guilty by the end of it. I've recently made it my goal to finish series close to when I start them, so I'm hoping I can knock out a bunch of these very soon! I'm also not including any preorders that I've gotten in the last couple of months because I do need a little time, and I've set aside September to get through them.
---
In my defense, I read the first in this trilogy during the summer and was angry the entire time because I really, really wished I'd read it during the winter, so I made an executive decision that I wasn't going to finish the series until the winter. So while I do definitely need to read The Girl in the Tower by Katherine Arden still, I haven't started it because I'm purposefully waiting.
I just read Passenger, so Wayfarer by Alexandra Bracken is one of those ones that I'm trying to read close together. I really enjoyed the first one, and it's only a duology, so here's hoping I get my butt in gear and read it soon!
The Shadow Hour by Melissa Grey was on my list last time, but I have it planned for this month, so fingers crossed! It feels like a good spooky season book, and I'm hoping I like it more than the first one. Though, since I bought this after swearing I wouldn't read it, I'm not sure whether or not I like it will mean I quit the series. I don't know what it is about this story–I just can't stop thinking about it.
I'm gonna level with you. I'm not actually sure I want to finish this series? Wonder Woman was great, but I'm definitely biased because a) Wonder Woman and b) Leigh Bardugo. I'm not a ride or die DC fan like I am a Marvel one, so it's really gotta pull me in, and Batman did not do that. Even worse, I'm not a huge Catwoman fan, so Catwoman: Soulstealer by Sarah J. Maas is not really calling to me. Still, I'm curious about the Superman one, and I like to read things in order even if they don't have to be, so we'll see.
To be fair, I did just read The Last Magician, the first in this series, like, a week ago. But I also bought The Devil's Thief by Lisa Maxwell a week ago, and I want to start his new challenge of getting through series quickly by reading this soon after the first one!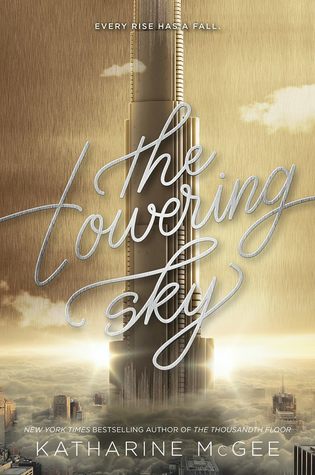 Let it be known that though The Towering Sky by Katharine McGee was on my list last time, it's currently right next to me! I am going to read it this month, damn it! I so badly just want to finish up this series, both so I know how it ends and so it's not still lingering on my TBR until the end of time.
Erin got me the first six of this series, so if I ever do this list again, one of these books will still be on here. Also, Curse of the Blue Tattoo by LA Meyer is the second in a series of, like, twelve or something?? So I'm not really miffed about this being on here. It's going to take me a minute.
This is another waiting on purpose book. I'm saving Tomb of Ancients by Madeleine Roux for my Halloween TBR, and let me tell you, it is absolutely killing me that I haven't finished this yet. If I wasn't so dead set on reading it during spooky season, this would have been wrapped up at least two months ago.
Still haven't read this even though it was on my list last time, though it is on my tentative TBR for September. The Golem's Eye by Jonathan Stroud is going to be a definite mood read for me, and I don't want to push my luck and force myself to read it, but I really would like to finish this series.
I read Uglies either last month or the month before, so Pretties by Scott Westerfeld is on my list for September. I don't own the third one yet, either, but I'm very likely going to read the whole trilogy because it has a very promising start.
---
Out of the 7 I listed last time, I've made progress on one, finished two, and not even started three. Oi. I should do this again in a few months and see how poorly I've done then, too.
What are some series that you're still working your way through? Have you read any of these?