Coming at you with a Top Ten Tuesday! Which is wild only because I never usually do tags, but fantasy is near and dear to my heart, and I am always down to shout at people about my faves.
This tag comes from Shanah @ Bionic Book Worm, and look, I know she said top five, but y'all. I cannot be contained. When someone dishes out a fantasy tag, I am HERE and I am OVER THE TOP.
OF COURSE WE'RE STARTING OFF WITH A LOTR GIF DUH
---
Alright, so, here's the thing. I have to put this under a subgenre because otherwise we'll be here all day, so these are going to be my top 10 high fantasy. What's the difference? High fantasy does not take place on Earth, or if it does, it does not take place in a real setting that actually exists. Maybe next week, I'll do urban fantasy so I can actually list Maggie Stiefvater, but, in the meantime, here is my top 10 high fantasy alphabetically.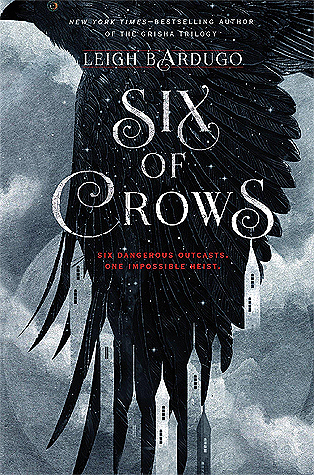 So many of these are going to be so expected, but that's because they're books that I literally never shut up about, like Six of Crows by Leigh Bardugo. I decided to only pick one book per author, and when that decision was made, this decision was pretty easy. While I love the Shadow & Bone trilogy, the Crows duology is where my heart lives.
Why should you read it? Morally grey characters, sad AND angry boys, FEMALE FRIENDSHIPS, POC and queer AND disabled characters, heist heist heist, superb writing, pirate king, waffles, so many thieves and criminals watch out for all your possessions, Wylan van Eck.
Oooooh boy, don't get me started on City of Brass by S.A. Chakraborty. My pal, Darayavahoush E-Afshin, WILL MAKE YOU WEEP. There are two types of binge reading, I think, the kind where you flail on social media and all caps text your friends and just generally dissolve into a mess, and then there's the kind that I do with this and Laini Taylor where I enter a catatonic state until I'm done, and then I am incoherent.
Why should you read it? EVERYONE IS POC, Arabian folklore, um best world-building ever you heard it here first, women owning their agency, dumbass boys learning to rise above their privilege and actually develop into well-rounded characters, more sad AND angry boys, if you touch Nahri she will kill you, but also first negotiate you out of all of your money, oh did I mention more thieves, annnnd brief scenes in Egypt!
Oh hello, it's a book I never got to talk about on this blog, Rebel of the Sands by Alwyn Hamilton. My friends, this is the YA City of Brass, and you are MISSING OUT on happiness if you haven't read it. I mean, that tagline alone, more gunpowder than girl, what are you doing, get your butt online right now.
Why should you read it? FEMALE GUNSLINGERS, more Arabian folklore, so much magic, sand-sailing ships, adorable twin boys, morally grey characters, seriously Amani Al'Hiza will draw on you at any second, WOMEN SUPPORTING WOMEN, I think everyone is POC also, disabled characters not defined by their disability, rebellion.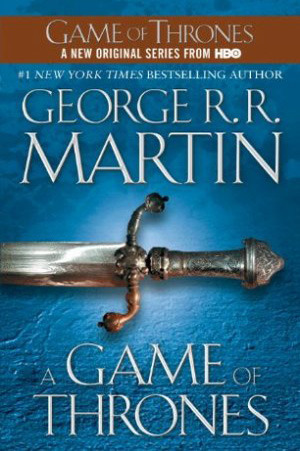 What HBO show? A Game of Thrones by George R.R. Martin is, hands down, one of the best adult high fantasy series of all times. It is more in-depth than any fantasy story I've ever picked up, down to the politics, the way currency works, actually eight million characters, and plot lines that don't disappear into thin air. It's a tome, for sure, but it's well worth it.
Why should you read it? Dragons duh, POC and disabled AND queer characters, complex storytelling, House Nymeros Martell of Sunspear/Dorne, zombies, so many siblings and it's wonderful, direwolves, the character development alone holy shit.
The Inheritance Cycle was the most influential book to me in high school. Eragon by Christopher Paolini shaped the way that I started writing fantasy, and it remains, to this day, one of my favorite stories about dragons. I recognize that it has flaws, but it is truly exemplary in many ways.
Why should you read it? DRAGONS DUH, but also talking dragons, character development like you wouldn't believe, WOMEN IN ROLES OF POWER/LEADERSHIP, complex and interesting world-building, created language (!!!), story lines that actually achieve satisfying endings.
A Darker Shade of Magic by V.E. Schwab came to me at a time in my life where my reading game wasn't that great and my fantasy game was even worse. It was kind of the beginning of me relearning about binge-reading and absolutely falling in love with books again. I had this goal, at some point a few years ago, to finally read all of Schwab's books once finances allowed, and let me tell you, I've finally achieved that, and we are so damn blessed to have her.
Why should you read it? Found family, POC and queer characters, HOLLAND, ahem morally grey characters, sad AND angry boys, #hollandvosijkprotectionsquad, queer pirates, POC FAMILY in leadership role, four Londons that all connect and have varying levels of magic, OH THE MAGIC think Avatar: The Last Airbender but make it somehow even cooler.
I, um, have this very weird reaction to Laini Taylor books. It always takes me a minute to actually dive into them, and then, when I do, it takes, like, several cranes to extract me. Strange the Dreamer by Laini Taylor was my first foray into her writing, and that was two years ago. It has taken me two years to read all of her books because I cannot bear the idea of a world where I have no more to read. In all honesty, this book is not only top 10 fantasy, it's top 10 of all time.
Why should you read it? Lazlo Strange has a broken nose, and it's broken because he was too busy being excited about books to realize one was about to fall on him, so his nose is "broken by stories." The end. That's why you should read it.
No, but seriously, librarians, Arabian folklore (kind of), mythical cities, POC and queer characters, tied with City of Brass for best goddamn world-building ever, CAN I JUST SAY LAZLO STRANGE AGAIN, he's the sweetest, softest, saddest boy you will ever fall in love with, ohhhh the romance.
I went back and forth between this and The Silmarillion, but in the end, The Fellowship of the Ring by J.R.R. Tolkien has my all-time favorite character, Samwise Gamgee, and so it's really a no-brainer. These books mean more to me than probably any other story out there.
Why should you read it? Ordinary people save the day, gardening and lots of food, mentioned dragons, DRAMA ELVES, the most kingly king to ever king, I mean honestly if the only thing you came here for was the mythology then you'd be fulfilled and then some, the Elvish language is considered one of the most well-done created languages ever, BADASS WOMEN, the ring is a metaphor, this is only the tip of the iceberg and once you look beneath the water WOWZA.
Okay, I definitely just got major side-eye for this, but Dragons of Autumn Twilight by Margaret Weis & Tracy Hickman was formative for me. I read this before Lord of the Rings, right after I read Harry Potter, and there is no other book in the world that has influenced my writing or reading more. It's honestly a little scary. And because of that, I absolutely have to include it on this list.
Why should you read it? So many dragons, every race you could ever think of, RAISTLIN MAJERE (oh dear lord, you want a sad, angsty, angry, absolutely awful boy? there you go), mages that wear different colored robes based on their status, a whole race of people that live in treehouses and it's so cool, BADASS WOMEN, let me be the first to admit that this is so bad but in a really good way, also it's probably very far from politically correct but if you can get past that, there's also POC and disabled characters, so much drama it's basically a soap opera.
I swear to all the gods, old and new, that this will be a coherent review. (Mostly.) I recently read The Thief by Megan Whalen Turner and all the subsequent sequels, and I will be a shell of my former self until the new book is published. When will that be? Who knows.
Why should you read it? I'm just going to do this once EUGENIDES MY BOY, Greek mythology but with a spin, thieves and criminals and terrible people but wait are they really, WOMEN SUPPORTING WOMEN, also WOMEN IN LEADERSHIP ROLES, POC and disabled characters, the plot twists holy, the political story lines are outstanding, seriously the mythology, slow, complex, detailed storytelling.
---
Is that it? I'm tired, haha. Are any of these in your top fave fantasies? Did you find anything new? Let me know in the comments below!