I'm a little late on the game to short story collections, as I am to most books, but in the past two or so years, I've really started to love them, though I've only read a few! Since I've started this challenge, Thursday Thousand, of writing a short story every week, I want to read more of them. Thus, here we are!
I've got a small list on my Goodreads, which I'll showcase below, but I've only read 5 out of the total 20 there, and even 20 seems like so little! What are your favorite short story collections? And if you've read any of the below, did you love or hate them?
---
Honestly, the very first short story collection I ever read was probably in high school or college somewhere, but The Curiosities is the first one I willingly picked up and was excited about. It was what originally inspired my Thursday Thousand challenge, way back when it was on a separate blog and I was posting with a friend. Now, as I've let that idea come alive again, I've been thinking a lot about this first collection and wanting more.
I won't lie, I was still not looking for collections when I read The Anatomy of Curiosity. I bought and read it because Maggie Stiefvater had stories in it, and she's my favorite.
This was where it all changed. Admittedly, I picked this up for two reasons initially: title and cover. I mean, can you blame me? But the concept was also really intriguing. These were all Indian and Australian authors that were writing about what it meant to be a feminist, whether you were a girl or boy. I was hooked, but I didn't quite jump yet.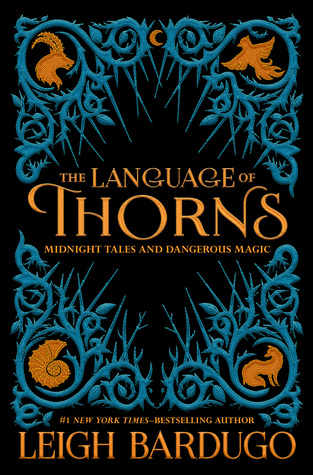 This was another purchase that was based purely on the author. I wanted more of the Grishaverse, so The Language of Thorns seemed like the next logical step. But something else happened along the way. I really, really enjoyed these little snippets of story, and when I finished the book, the craving was finally starting to take root.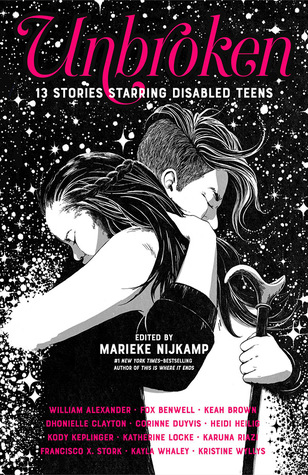 And that brings us to Unbroken, easily one of my favorite books–and short story collections–out there. 13 stories starring disabled (and often queer) main characters, set in the real world and fantasy ones, mixed with horror and sci-fi and magical realism and plain old reality. It was gorgeous, inside and out.
---
And here I am now, with the following collections waiting for me to devour them.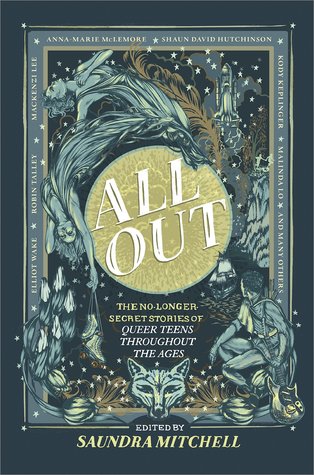 I almost bought this one of the last times I was out shopping, but somehow, I always get this oh I'll put the collection back and just buy another book I don't need this right now like it's not as good as a book? I don't know, it's a weird mindset I put myself in, and it's really frustrating. I'm making a vow to myself that the next time I pick out a collection, I'm not putting it back on the shelf.
Oh, why do I want to read this? I mean, do you really have to ask?
One of my friends recently read this, and she's been hyping it up big time, so I'm hoping to get to this soon. They're all female MCs, all myth retellings, and, as she put it, "weird and twisted and dark and amazing", which is pretty much my MO, so.
I love love love retellings, but my favorite is this kind: specific. These are all myth retellings from East and South Asia, all bundled into one collection. I love when collections are specific rather than just hey here's a bunch of retellings have fun! So I'm very eager to get my hands on this, particularly because Asian stories are not something I'm all that familiar with.
This is, admittedly, another of those author buys. When I saw Victoria Schwab had contributed to an anthology, I was going to get it just for that, but also, stories about villains? YES PLEASE!
This is another instance of book I placed in my basket at B&N and then switched out for not a collection. I know, I'm mad at me, too. But perhaps what I love more than specific retellings are diverse collections. There's a reason Unbroken is one of my favorites and why about half of these are queer/POC collections. There's not enough as it is, and this will help introduce me to new authors who are more likely to write what I like to read.
I'm pretty sure I got this from someone on WordPress? Oh gosh, I can't remember. I know there are at least two collections on here that I saw on someone else's blog, but I'm bad at these things.
I'm sure I'd heard of this before, but I actually only recently saw it in B&N and added it to my list. I'm also now realizing that I have a lot of fairytales and retellings on here, so uh, maybe don't overwhelm me with those kind of recommendations?
THIS! Diverse authors writing diverse stories. I want more of this always.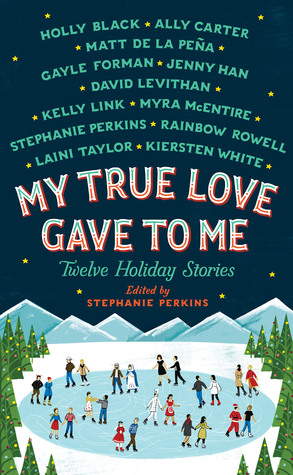 Another author buy, this time for Rainbow Rowell. And also, I'm realizing that most collections I've got on my list are all fantasy. Where are my soft, romantic, real-life stories at?
This one I definitely saw over on Avery's blog. The cover alone was enough to grab my attention, but a short story collection by POC authors? Mm, yup, please and thank you.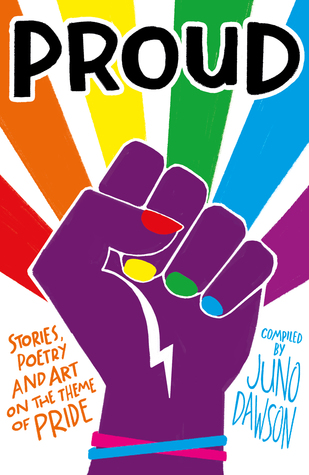 Real talk, Charlotte & Anna are the sole reason for the last, like, 15 books added to my Goodreads TBR, and they just keep on delivering in the best way possible.
Not only does this sound wonderful, it is so definitely needed in today's political climate. Give me queer stories 24/7 and from all over the world, honestly.
I've got a real not secret love for djinn stories, as well as desert settings, so really, this grabbed my attention and immediately wouldn't let go. It'll probably end up being one of the first I read.
Teenage Mary would have died over this book. A collection of stories for "people who live at night; under neon and starlight, and never the light of day"? Yeah, that has high school Mary angst written all over it, and I am here for it now.
This is a duh book for me. First of all, the title. Second of all, it's about women and witchcraft. Third of all, someone buy this for me stat. My birthday is in three weeks.
I either saw this on Aurora's blog, or she recommend it to me in a comment somewhere, but the tagline of it on Goodreads is enough to convince me even if she hadn't. "For many young women, the only fairy-tales they know are the ones that have been retold by Walt Disney Studios." A collection of short stories that we've maybe never heard before, but that we definitely need.
---
I'm planning on buying quite a few of these soon because I just can't take it anymore–I want more of these in my life. I want to discover new authors. I want to discover new bites of stories. I want stories in all shapes and sizes, so here is my plea to you–help! What are your favorite short story collections?