This has just been the most chaotic month of my life, and honestly, thank heck for books. Somehow, amidst everything else that was going on, I managed to read a heck ton of books, and I'm pretty sure I might have needed to be committed without them. Enjoy!
---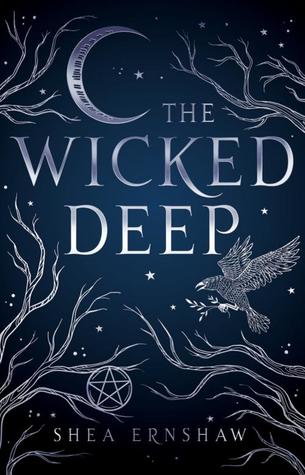 What: The Wicked Deep by Shea Ernshaw
When: 6/30-7/3
Rating: ★★★★★
Review: This was really quite excellent. I had high hopes going into it, and I was not disappointed at all. It follows the story of Penny, who lives in the town of Sparrow, which is haunted by three witch sisters that were drowned 200 years ago. Every summer, the three sisters return to claim young boys and drown them in the ocean. Penny lives on an island not far from Sparrow, where she wants to just disappear for the summer, but somehow she ends up drawn right into the middle of everything.
This had one of my favorite plot tropes ever, and that's a good old twist that I didn't see coming. I kind of started suspecting it a little before it happened, but then BAM, there it is, and I actually threw down the book in shock and gasped out loud, I knew it! The writing for this was really well done, especially with the several sister chapters that were weaved in throughout. I enjoyed the characters, and though I found the romance a little predictable, it was still fun to read. Overall, a great summer read!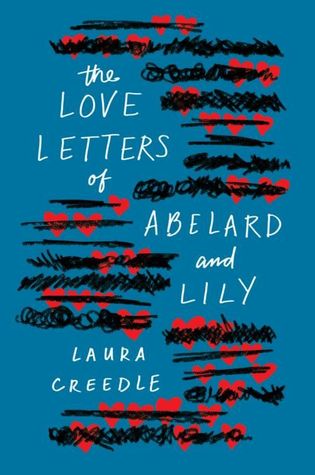 What: The Love Letters of Abelard and Lily by Laura Creedle
When: 7/4-7/6
Rating: ★★★★
Review: This was even better than I was expecting! This follows Lily and Abelard on their journey through high school and first love. Lily has severe ADHD and hates her medication. Abelard is on the autism spectrum and just wants to live his life according to his interests. But when Abelard tries to fix a door and Lily tries to break the same one, their lives are suddenly intertwined as they serve detention together.
This was adorable, really. I don't have a lot of knowledge of ADHD and so can't really comment on how that was handled, but I thought Abelard was incredibly well done. Creedle paid a lot of attention to their disabilities, but in a way that didn't make it the only thing about them. It was so wonderful, too, to see both of them trying to navigate each other and learn how to have a relationship. The only reason I gave this four stars instead of five was because the ending felt rather rapid and like a lot of pieces were left open-ended, but other than that, I enjoyed this immensely.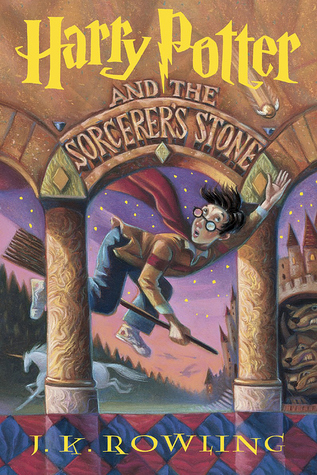 What: Harry Potter and the Sorcerer's Stone by JK Rowling
When: 7/4-7/8
Rating: ★★★★★
Review: It's that time again! This was my fourth time reading Sorcerer's Stone, and while I'm thinking I might reread them all again, it's still up in the air. Every few years or so, July comes around, and I start thinking about Harry and just needing that comfort. This month, especially, has been crazy from start to finish, and I really needed to be around that familiarity. Just in case no one's read this before, the first of seven in the Harry Potter series follows Harry on his first year at the wizarding school, Hogwarts, and the wild adventures he gets up to there.
I just love this book to pieces. It might be my favorite in the series (though Order of the Phoenix may fight me for that spot), and it just feels like coming home after a long time away every time I come back. It's certainly my favorite series of all time. There's nothing I don't love about it, wholly and truly.
What: City of Glass by Cassandra Clare
When: 7/1-7/12
Rating: ★★★★
Review: And alas, we arrive at the third reread in The Mortal Instruments series, which I've also docked a star as I did with City of Ashes. The reviews for the first two books in this series can be found here. I intended to be reading these a lot quicker than I have been, but after reading the first two in a month, I felt like I was hanging out in the world too much and wanted a change of scenery.
City of Glass finds Clary on the brink of disaster at every turn. Her mother is in an enchanted sleep that only one warlock knows the antidote toward. Her father is hellbent on killing literally everyone, which includes all of her friends and family, and possibly her unless she joins him. Her best friend is in prison, she's in a strange, magical city, and oh, she's in love with her brother. Hellooooo, this book is where the incest starts (and ends, thank god). Reading this a second time was as uncomfortable as the first time, though probably a little worse, if I'm honest. It also felt very Twilight? Not that there's incest in Twilight, but it's just so much fan service and long passages about forbidden romance, and while I enjoy the TMI series a lot, I'm starting to notice that the two have quite a few similarities during this slow reread. That said, I do think TMI is leagues more well written and developed.
However, the incest. First of all, it's unnecessary. Why? Because it's not real. And the second that Clary and Jace find out that they're not actually related, well, everything's fine, back to loving each other. It just really didn't need to be in there, so that's why a star got docked. As with the other books, I enjoyed the plot, the characters, and finally getting to see Alicante. This time around, I did notice that the description was lacking a little in Alicante, and I kept just picturing Venice with some spiraling white towers in the middle. One of my reader friends recently also said that it was very obvious Clare intended to stop after the third one and then decided to keep going after it was already written, and I do agree with that. The ending feels very natural and left me with this weird hm do I actually want to read the next one? feeling. I'm going to, obviously, but it was still there.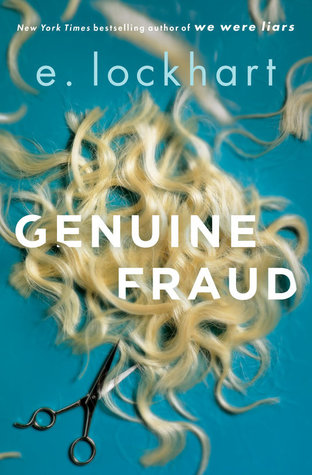 What: Genuine Fraud by E. Lockhart
When: 7/16-7/17
Rating: ★★★★★
Review: This book blew my mind. It's a murder mystery told in reverse. Like, what, okay, yes, here is all of my money. I read another book by Lockheart last year, We Were Liars, and I'm linking it because it was also fabulous. Like Liars, I went into this book not really knowing what the plot was, but trusting that the summary sounded cool, and I'd already loved one book by this author, so why not try another. I was not disappointed. Genuine Fraud follows Jule on a journey told in startling moments. When we meet her, Jule has obviously just committed some kind of crime, though we're not quite sure what. Really, it wasn't until about halfway through that I discovered what her crime was, and not until the end that I knew why.
This was utterly fantastic. I enjoyed every single word of it, and, as you can see by the reading dates, gobbled it up as fast as I could. I probably would have finished it in a day if I wasn't reading the below novel at the same time. This book is truly wonderful, and if you're looking for a read that'll keep you on your toes the entire time, this is it.
What: You Must Change Your Life: The Story of Rainer Marie Rilke and Auguste Rodin by Rachel Corbett
When: 7/16-7/19
Rating: ★★★★★
Review: I loved this book more than I am ever going to be able to describe. This unique biography tells the story of not one artist, but two. In their lifetimes, Rilke and Rodin were both masters of their craft, though, like many, they were not recognized until it was too late, and they were both miserable people half the time. Rilke was always looking for someone to teach him, though, to help him discover art in its truest form, and his greatest influence became Rodin, a prolific sculpturist. This is the story of their lives before, during their many-year friendship, and after.
I just loved Corbett's style of writing so much. It felt like she was weaving a story that I was part of, or that I was secretly hearing. I felt part of this little community of artists that Rilke and Rodin were so entrenched in. I also really appreciated how much of the world around these two artists that we got. It wasn't just solely focused on Rilke and Rodin 100% of the time; rather, a little 10% was occasionally devoted to the artists and other communities around them–Oscar Wilde, Vincent Van Gogh, Sigmund Freud, Carl Jung, Pablo Picasso, just to name a few. Every time a new name would pop up, I couldn't believe I hadn't realized what time period we were in.
For me, I read this for Rilke. He is, above and beyond, my favorite poet of all time, and though I knew bits and pieces of his life, I was so curious to learn as much as I could, and this book did not disappoint. Corbett paid as much attention to one artist as she did the other, and I came away feeling like I knew them both very well. This was an excellent read if you're interested in either Rilke or Rodin, and I think, too, even if you're just interested in the culture of the early 1900s.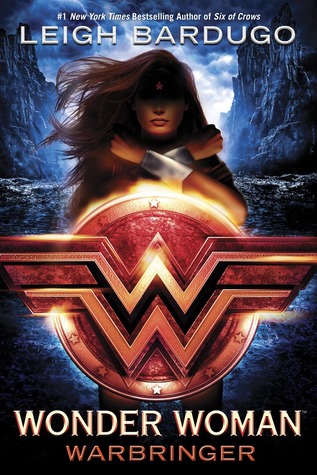 What: Wonder Woman: Warbringer by Leigh Bardugo
When: 7/13-7/22
Rating: ★★★★★
Review: HOLY this was good. Realistically, I knew I was going to love this going on, purely based on the fact that it's Wonder Woman and Leigh Bardugo, our queen and savior, wrote it. And damn, I was not let down. Actually, my expectations weren't high enough. This follows Diana before she's Wonder Woman, when she forfeits a race as a teenager to save a human life. Unfortunately, bringing the human to the island puts Themyscira in grave danger, and the only way to save her sisters is to kill the human, who is, of course, not just any normal human, but a Warbringer, descendant of Helen of Troy.
I mean WOW what a plot. I'm sold. This had me hook, line, and sinker before I even read the summary, and then I'm not sure why it took me so long to read this. I want to give this all the stars. As many stars as are in the night sky. Bardugo did Diana justice, created a crazy awesome story to wrap her in, and delivered on every front. I am so in love with this book, and I recommend listening to the soundtrack while you read the last half of it cos it makes it 100000% more badass than it already is, and IT'S SO GREAT.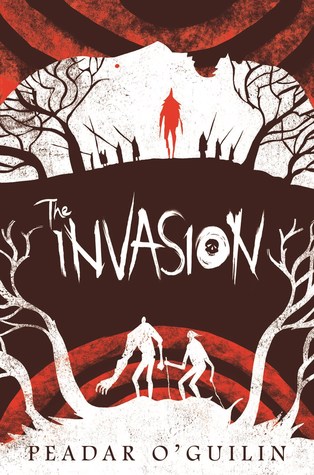 What: The Invasion by Peadar Ó Guilín
When: 7/23-7/26
Rating: ★★★★
Review: My review for The Call, the first in this duology, is here. I definitely enjoyed the first one better than this, but I still really loved this as a sequel. This picks up shortly after The Call ends with Nessa and Anto making their way back together after spending some much needed time recuperating with their families. However, they don't quite make it to each other when Anto is forced to aid the fight against the Sidhe invading Ireland and Nessa is labeled a traitor because no one believes she survived the Call without betraying the Nation.
Though this was slow to start, once it got going, it really opened up. I was never sure who was going to live or die, and I kept finding myself reading just one more chapter. Again, the writing in this wasn't what kept me in it, but the story and the characters are so excellent, it's one I just couldn't put down. And, the faery lore develops a little more and is really freaking cool in this one.
What: The Picture of Dorian Gray by Oscar Wilde
When: 7/23-7/30
Rating: ★★★★
Review: I enjoyed this as much as I thought I was going to, which was a lot. Obviously, a lot of the morals in this leave a lot to be desired, but Wilde was writing in a much different time. He's one of my favorite dead white authors, and I was really excited to finally dig into this. This novel, said to be sometimes a mirror for Wilde's personal life, follows the extraordinary life of Dorian Gray, who has his portrait painted and accidentally makes a wish that his painting should age while he does not. Somehow, the impossible happens, and while the painting becomes an unrecognizably horrid version, Dorian's physical self remains youthful, innocent, and beautiful.
This was so well written, both for its time and in general. There are a lot of things, like how everyone is always lighting a cigarette and then throwing themselves down on a sofa, that were so overdramatic and made me laugh, and others, like the elegant descriptions of the world around Dorian and how he was presenting himself, that I just got so swallowed up in. I truly enjoyed reading this, and I'm eager to continue my foray into the world of Wilde.
---
I'm ready for summer to be over. I am totally one of those people who enjoy autumn more than anything else in the world, and while yes, I need it to be October real soon, I'm also just done with this summer. It's been non-stop literally every week, and I'm tired.
As for my TBR hopefuls for July, I only ended up reading two out of five, but I also read nine books, so I'm not that mad. I'm heading up to Vermont for the first time ever this upcoming weekend, and my plan is to read and relax before Erin's wedding in a few weeks, and after that, the only thing I have scheduled is concerts, so I'm making a concerted effort to read all my TBR hopefuls for August:
Caraval by Stephanie Garber
N0S4A2 by Joe Hill
Tess of the Road by Rachel Hartman
The Death and Life of Zebulon Finch by Daniel Kraus
Bartimaeus: The Golem's Eye by Jonathan Stroud
I swear, I'm going to read Caraval. I don't know why it's taking me so long. Joe Hill's, Zebulon Finch, and the next Bartimaeus are all books I've almost picked up several times this month, so I'm going to aim to read them next month. And I started Tess of the Road in June, I think, but then put it down, so I'd like to pick it back up, find out if I'm actually going to finish it, and make a damn decision so it's off my currently reading one way or another.
Bring it on, August!